YouTube Virtual Assistant
Creators love what they do and would do anything to keep creating. However, when it comes to running a YouTube channel, content creation is just one part. As a virtual assistant, you can help your clients with the other moving parts. I am looking for someone who is well vested with the following areas on a contract to hire basis.
Here are the requirements:
Editing videos to make them more fun and engaging or professionally appealing.
Doing keyword research to find less competitive keywords to optimize the video content for using tools appropriates for this work.
Must be honest, reliable, on time and hardworking to be able to complete any assign duties to satisfaction.
Finding trending topics that are relevant to client's channel
Crafting optimized SEO titles and descriptions for the videos to increase visibility.
Creating simple lead magnets for each video to build an email list for your client.
Must have knowledge of online education and students management software.
Designing and assigning YouTube End Screen for your client's videos.
Scheduling videos to other social media platforms.
Embedding videos on your client's website.
Designing custom video thumbnails.
Uploading the videos to YouTube following all the necessary steps from choosing the category, adding the title and description to assigning End Screens or linking to other videos within the video.
Responding to comments left by viewers
Must be able to manage all the marketing social media accounts and create if not available as instructed.
Attend weekly meeting with the management and be able to train new staff.
3 – 5 years of similar work is a requirement or 4 years of education after high school.
Must send his/her previous works contents and years of experiences.
Applicants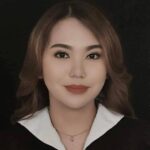 I formally submit my application for the YouTube Virtual Assistant position that you advertised on Workopa. I am certain that I will be able to generate excellent outcomes for your business.
Over 3 years of experience in Media, accounting and bookkeeping for a multinational tire manufacturing company. Responsible for account reconciliation, financial statement compilation, and spreadsheet design. Adept in using MS Office suite (MS Excel, Word, PowerPoint).
I can quickly prepare documents, take notes, plan meetings, and follow up on them if I were hired as a virtual assistant. I also have a basic understanding of marketing and sales, which enables me to maintain blogs and social media accounts for your company.
I tend to plan the majority of the activities I might undertake on a given day. I keep a journal with me at all times for all the tasks that should be completed. When it comes to planning events and other things, I can be a little OC. I always check to see whether everything arrives in good condition and complete.
I'm looking for a position right now where I can use my expertise and abilities to support other firms. In addition, I'm looking for a job where I can be treated as a resource and a wage that can match my experience.
I've provided a link below where you may view my resume.
https://drive.google.com/file/d/1ytTaPKbp31hG8i0ZTe-k5s7DBaMiFF3V/view?usp=sharing
This video will provide you more information about me:
https://www.youtube.com/watch?v=n5Ku6Nmd7j4&t=3s
Youtube Channel: https://www.youtube.com/@DonnaSarming
Thank You,
Shaira Donna Lyn M. Sarming