Youtube Automation Voiceover Artists
Needs to hire 20 Freelancers.
We are searching for skilled and fluent English-speaking voice actors to work on YouTube Automation channels. You will be tasked with recording voiceovers for YouTube videos.
The scripts will be provided. You will just be asked to provide your thoroughly cleaned and greatly enhanced voice recording.
Job Criteria:
3-5 voiceovers a week, or as your schedule allows.
English proficiency: native, fluent, or bilingual
The rates are:
$20 for 8-10 minute videos, 750 words
$10 for 4-5 minute videos, 1500 words
We would be delighted to hear from you and work with you. Please attach a sample voiceover recordings you've done for YouTube automation channels.
Applicants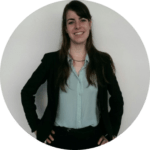 Dear Jordan,
I came across your job opening, and I believe that I can help you out with the position of Voice Artists!
My name is Hilde and I work as the Head of Operations for Globawork (www.globawork.nl). We are a remote commercial service supplier and link, amongst others, Virtual Assistants to companies for which they work 100% remote. Our VA's are highly educated and experienced native Dutch talents, with all of them speaking fluently English and even French, German, Spanish or Arabic, who have emigrated to third world countries.
Because of this emigration, we pay them above the average wage in their new home country while still securing the best price for our clients. As you can see on the website, one hour of skilled VA-work costs 20 euro (excl taxes), which makes Globawork the most affordable Virtual Assistant service in Europe. Also, you do not have to deal with searching and hiring your new talent, as they will be employed by Globawork! I have VA's living all over the world, from South- and Central America, to Africa and Asia so I can help you have people working around the clock.
According to your post, you are looking for a VA who can help you grow your business. I have multiple Virtual Assistants ready to go that are organized, focused, proactive, indepedent and fast learners. I am positive that I can provide you which a VA that will meet all your requirements.
I would love to chat and see what we can do for each other. Feel free to check our website and send me a WhatsApp (+31651822306) or email ([email protected]) to discuss further.
Best regards,
Hilde Bakx
Hi there,
I've read the job descriptions and I believe I have the skills required to deliver at a high standard.
Here's a bit about me; I have 2 years experience as a voice over artist, which during this time I've worked on various projects translating documents into spoken words in a clear and efficient manner. I'm confident to say that this is my forte and I'm bringing to the table not just my skills but my passion.
I'll be happy to discuss more on this project, send links to sample recordings I've done and see if we'll be a good fit.
You can reach out to me via email [email protected]