Virtual Assistant & Outreacher
Do you enjoy interacting with people and have a passion for making connections? We are seeking an experienced and enthusiastic Virtual Assistant/Outreacher to join our team and help us book more appointments.
As our Virtual Assistant/Outreacher, you will be responsible for contacting potential clients through various social media channels such as Facebook, Instagram, Discord, and others. You will be tasked with pitching our services, answering inquiries, and scheduling appointments for our sales team. Your excellent communication and organizational skills will be crucial to ensure that appointments are scheduled and confirmed promptly and efficiently.
Requirements:
– Experience in outreach and appointment setting is preferred.
– Strong communication skills are essential.
– Exceptional organizational skills and attention to detail are a must.
– Proficiency in using social media platforms like Facebook is necessary.
– Ability to work independently and as part of a team is a plus.
– Dependability, integrity, and a strong work ethic are critical qualities.
If you are interested in a challenging and rewarding role where you can showcase your skills and have a meaningful impact on our business, we want to hear from you. Please submit your resume along with a brief cover letter describing why you are the perfect candidate for this position.
Note: We believe in providing fair and competitive compensation packages based on experience, performance, and industry standards. Compensation details will be shared with qualified applicants during the interview process.
I hope this revised posting better highlights the qualifications and requirements you are looking for in a Virtual Assistant/Outreacher. Good luck with your search!
Applicants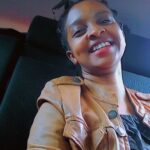 Dear Alex,
I am writing to apply for the Virtual Assistant and Outreacher position that you posted. As a highly organized and detail-oriented professional with experience in customer service and online outreach, I am confident that I am the ideal candidate for this role.
My experience includes assisting customers with their inquiries, planning and executing online marketing campaigns, and managing customer databases. I am also experienced in using a variety of online tools and platforms to streamline customer service processes. I have a proven track record of success in providing excellent customer service and developing effective relationships with customers.
Furthermore, I have a strong knowledge of online marketing and outreach strategies, and I am confident that I can help your team increase its online presence and reach new customers. I am also experienced in creating and managing content for social media platforms, and I have a keen eye for detail when it comes to making sure the content is accurate and up-to-date.
Likewise, I am passionate about customer service, and I am confident that I can be an asset to your team. I look forward to discussing my qualifications in further detail. Please do not hesitate to contact me if you have any questions.
Sincerely,
Wendy Mwende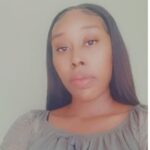 Hi Alex,
My name is Sanya and I am a resourceful, tech-savvy, and flexible freelancer who will go out of their way to deliver exceptional services. I'm writing to express my interest in the Telemarketing position. I can work independently and I am a quick-thinking team player. My background includes customer service support, sales, email, and social media management. My experiences in these fields have produced a valuable skill set and have confirmed my ability to excel in changing situations. I have also gained plenty of diverse skills, qualities, and experience that have helped me to become proficient and highly effective. I have great communication skills both written and verbal and I'm committed to learning any new skills to succeed in this project.
You can view my Website, Resume, and LinkedIn profile in the links listed below. Looking forward to hearing from you soon so that we can further discuss the position. Hope you have an amazing day and thank you for considering my proposal.
Website: https://virtuallywithsanya.mystrikingly.com/
Resume: https://drive.google.com/file/d/1e6SEbrxgAQcxLuM8HqCEQgut-JjO8ndE/view
LinkedIn Profile: https://www.linkedin.com/in/sanya-nicholson-a3811b192
Email: [email protected]
Best Regards,
Sanya Nicholson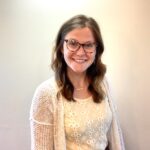 C A R I S S A K O B E L T
CUSTOMER SERVICE SPECIALIST
CONTACT
[email protected]
PROFILE
Marketing Management major with seven years of
administrative experience. I hold strong skills in data entry,
brand framework, content creation and time management,
with customer service being my expertise.
SKILLS
Customer service
Content creation
Outreach
Data entry
Communication
Time management
Strategic thinking
EXPERIENCE
Virtual Assistance by CK
2023-CURRENT
An independent contractor serving as a trusted partner of small
businesses by taking administrative tasks of their hands, creating
brand framework and content for social media platforms.
Loan Processor
2022-2023
Input loan data into the banks' core processing system while
keeping all information confidential. Maintained cohesion
amongst team members and provided exceptional customer
service via phone, email and in person. Offered website
support.
Universal Banker
2020-2022
Developed content for banks social media platforms
encouraging engagement and website traffic. Kept credits
and debits of teller drawer balanced daily while also ensuring
customers had best products that fit their needs. Maintained
confidentiality.
Head Leasing Agent
2018-2020
Served as the first point of contact for all prospects and
provided an experience to ensure lead conversion.
Implemented and executed social media strategies to gain
more traction online. Input customer data into core system
efficiently.
EDUCATION
Kirkwood Community
College
2016-2018
AA in Marketing
Management
Thank you for taking the time to review my resume. I believe I would be a strong candidate for this position. My time as a head leasing consultant provided me relative experience in outreach, gaining leads which were then converted to customers. In the last seven years I have learned the importance of highlighting the company's strengths to best fit the customer's needs. I would love the opportunity to speak further. Thank you!