Virtual Assistant – Cold email lead generation
re you a cold email link building/lead generation expert? Can you be proud for your experience with data mining and scraping, as well as in web research?
This might be a perfect fit.
We are a Facebook Marketing Agency working with online stores based in Europe. While other agencies provide all sorts of services to all businesses in all industries, we focus specifically on Facebook ads. This gives us a competitive edge. In the last couple of months, we have managed multiple millions of dollars in ad spend for our clients.
Now we're optimizing our processes to maximize efficiency, so we are looking for a cold email link building assistant. We are open for both agencies and individual freelancers.
We already have profitable cold email campaigns and are looking for someone to work with over a long period of time to handle our cold email list generation.
Your tasks:
– Build out our cold email list for our outreach campaigns in specific industries, using various resources, for example, LinkedIn.
Requirements:
– Ability to work with minimal supervision.
– Ability to follow our predetermined criteria for what leads to add / not to add perfectly.
– Ability to provide 2-3 references of people who you've built a list for, so we can talk to them.
Why this is a great opportunity for you:
✅ Work in a performance-oriented environment. Our team takes full responsibility for our clients' results.
✅ Open and honest communication. You'll always know what your team members are thinking and what needs to be improved. We only work together with people who we think can excel in their career when working for us.
✅ Quality. We only work with clients who have realistic expectations and think long term.
✅ Win-Win Culture. We only work with clients where we are confident that they can make more profits from our service than they are paying us.
✅ Freedom. You can work fully from home (Or from a park, a café, etc.).
Employment Specifics:
The workload for this freelance position is project-based. We currently need around 1000 leads per month, but are looking to increase to 2000-3000 soon.
In order to apply, please confirm that you meet the requirements.
Applicants
Hi , I'm Kevin Alejandria. I am a US citizen currently residing here in the Philippines. Having worked in a call center for almost 1 year, I have plenty of experience listening carefully to the needs of my customers before efficiently working to solve their problems and explain the solutions. Most customers already begin to feel taken care of once you listen carefully to their concerns. Although I have minimal entry-level experience working in a call center, my last role helped me improve my customer service skills and communication techniques, and I would love the opportunity to develop further in any kind of role. Hope to speak with you soon. Try me . @[email protected]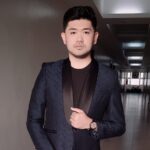 Hi,
I would love to work with you. I believe I have the right attitude and skillset needed for the job.
I am highly organized and have a personable attitude, making me a great candidate for this position. I take ownership of tasks quickly and I am a creative problem solver.
Additionally, I have experience in:
Routing correspondence, logging phone messages, and coordinating logistics.
Assisting in different areas such as scheduling, billing, and HR tasks.
Providing exceptional client service in person and on the phone.
Research and compile reports and documents.
I have worked as a Marketing and Communications Officer for almost 3 years and have spent more than two years as a Business Virtual Assistant with Xilium Professional Services assisting a US client with his advertising business. This has provided me with valuable knowledge I would bring to this position.
Working with you would allow me to implement my communication skills and initiative in a professional virtual environment while providing top service to staff, clients and executives.
I would be glad to send you my detailed resume for your review. I believe I have the qualifications you need, I am coachable and open to learning something new. I look forward to hearing from you soon.
You may reach me at [email protected].
Sincerely,
Jose Tabanao III
Hello, I have been working as a virtual assistant for the past two years with over 20 clients. Let me know if interested will share my profile. Based in USA.