Video Editor Youtube Channel
In search of a professional and experienced video editor to handle the full video creation process, producing high quality Youtube content/videos in length of around 10 minutes, 4 videos produced per month.
*Please read this carefully before applying for this job.*
The ideal candidate/team will have worked on YouTube automation channels before with measurable success, have extensive knowledge of Youtube guidelines/copyright rules/fair use policies, strong editing skills and access to Stock Footage sites & movie/TV show footage as well as experience with and use of VidIQ or Tubebuddy. Videos must be able to be monetized.
We Want to Work With You If:
– You have experience in producing bingeable content with Youtube.
– You understand how to keep viewers engaged with good pacing, transitions, frames etc.
– You have experience working under tight deadlines
– You are committed to high quality without the need for lots of revisions.
– You are organized, communicative and has fast turnaround times.
– You can deliver items via Google Drive
Video requirements:
– Add in copyright free sound effects/background music where applicable, not in excess.
– Source and use copyright free clips, movie/TV show clips and have stock footage access to use licensed clips.
– Max 5 seconds per clip
– Edit the video in a bingeable type style that is captivating to the audience, CTR and retention rate focused, 1080p HD+, make use of lower-thirds/text/transitions where applicable. Professional video editing software only – Adobe Premiere Pro, Adobe After Effects, Davinci Resolve or Final Cut Pro.
Why we are awesome to work with:
– You'll fill your portfolio with a variety of professional video samples
– We have high-quality standards, which means awesome training – you'll learn a ton
– Work from wherever you want (as long as we can reach you)
– We recognize talent and promote from within
– Kickass bonuses and incentives
Job requirements:
– 1 videos per week
– 8 minutes + videos
– $30 – $50 per video
Priority given to the video editor that best matches the Job Description. Budget is $40 per video, negotiable for higher pay for **proven work of high quality and results based track record**.
Please send current portfolio/sample work for review.
Applicants
Hi Santi,
Thank you for posting the job of a Video Editor for your Youtube channel. I'd be really interested in fulfilling this role for you. I have previous experience with video editing in my previous role and specifically editing for Youtube and keeping viewers attention with my freelance clients. I am highly organised, efficient and have good communication skills so I believe I would be able to provide you with excellent service.
My portfolio is available at: http://www.lekdigitalmarketing.com
If you'd like to see any more examples of my work, or would like a reference from my previous clients, please just get in touch.
I look forward to hearing from you.
Wishing you all the best,
Lucy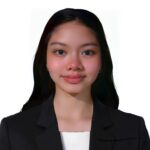 Dear Mr. Santi:
I am applying for the position of Video Editor which was advertised August 30th on the Virtual Assistant (VA) Remote Jobs Facebook group. The position seems to fit very well with my education, experience, and career interests.
As required by your position, I have experience in video editing, expert in Adobe Premiere Pro, and familiar with YouTube guidelines/copyright rules. Video editing for years with various outputs further enhanced my skills in placing good pacing, transitions, and frames. Having to edit videos and balance academic encouraged me to manage my time well to meet deadlines. Additionally, I worked as a video editor for a YouTube channel where I gained additional insights and knowledge to further improve my skills and gain experience to give my best video editing service you deserve. My enclosed portfolio provides more details on my qualifications.
I am confident that I can perform the job effectively. Furthermore, I am genuinely interested in the position.
Please consider my request for a personal interview to further discuss my qualifications and to learn more about this opportunity. Please feel free to email me at [email protected]
Thank you for your consideration. I look forward to talking with you.
Sincerely,
Abigail G. Villanueva
P.S. Attach below is my portfolio
https://www.canva.com/design/DAFHNzTC5K0/_uqi9VSCw_yBaYSux55wNg/view?utm_content=DAFHNzTC5K0&utm_campaign=designshare&utm_medium=link&utm_source=homepage_design_menu