UI/UX Designer
We are a bootstrapped fintech startup. We are looking for a freelance/contract-based UI/UX designer with a minimum experience of 2 years in the directly related field. Figma skills are required.
This position is a remote position. The team is located in Berlin, and the candidates must be willing to accommodate the meetings and work sessions during work hours in this time zone in English.
The project is a designing responsive website, mockups, prototypes. The project starts as soon as we find the right candidate.
Our ideal candidate would be someone who:
– Works with us on long term basis, taking on design challenges as projects, providing designs based on the needs of our customers and our team discussions.
– Has fintech experience or is interested and willing to learn about the product and its context. We are in Fintech industry, so prior experience in the space is a plus.
Applicants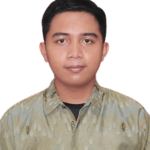 A Project manager with 2 years experience in Project Management
Client's business :
– Ecommerce/ Marketplace
– Company profile
– Data Portal Management System
– Course/Learning Management System (LMS)
– Event registration system
As a project manager, my responsibility includes :
– Quoting and task estimation
– Business flow creation and timeline preparation
– Development planning and scheduling
– Team management
– Task and feedback Management
– Budget controlling and progress monitoring
– QA testing and review
– Reporting
– Presentation demo and meetings
– Project evaluation and deliveries
Tools :
– Office Tool Platforms (G-suite, MS Office, Panda Doc) for administrative work.
– Project Management Tool (Trello, Clickup, Jira)
– Diagram for creating business flow, user flow and sitemap
– Quoting application
– Canva for simple designing activities
– Pitch for training and presentation.
– Notion
– Figma (Wireframing/Mockup Designing)
– WordPress CMS
– Slack
Why am I the right person to your needs?
– Reliability : I am a reliable person to handle issues and find a way to solve problems
– Responsiveness : I can be extremely responsive on any communication channels with my clients.
– Stick to the plan : One of the challenge in project cycle is missing the timeline. I will help to avoid that by keeping everything to stay on track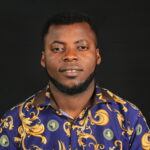 I am a Figma expert UX/UI Designer.
– 3+ years designing mobile apps, web apps, landing pages, and websites for Startups, B2B, and SaaS companies.
– Value for clean and modern UI designs
– Background in front-end development and web design
– Help clients hit their business goals
– Pays great attention to detail
– Top-notch communicator.
I specialize in designing products that are functional, usable, and beautiful, helping businesses, companies, and individuals achieve their business objectives.
I am a hardworking, passionate and creative designer, who will always prioritize professional work quality and respect deadlines and budgets.
Project deliverables:
✅ Style guide
✅ Low-fidelity wireframes
✅ High-fidelity wireframes
✅ UI designs
✅ Interactive prototype
✅ Developer hand-off
✅ Design documentation
🧰 Tools I use for work
→ Figma
→ Adobe XD
→ Framer
→ Miro
→ Notion
→ Basecamp
→ Jira
→ Slack
🌟 WHY CHOOSE ME OVER OTHER FREELANCERS? 🌟
✅ Client Reviews: I focus on providing VALUE to all of my Clients and Earning their TRUST. The Client Reviews and Feedback on my Profile are immensely important to me and the value that I provide.
✅ Over-Delivering: This is core to my work as a Freelancer. My focus is on GIVING more than what I expect to RECEIVE. I take pride in leaving all of my Clients saying "WOW"
✅ Responsiveness: Being extremely responsive and keeping all lines of communication readily open with my Clients.
✅ Resilience: Reach out to any of my Current or Former Clients and ask them about my Resilience. Any issue that my Clients face, I attack them and find a SOLUTION.
If you are looking for a reliable, creative, and experienced UX/UI professional, you've come to the right place, let's discuss your project today!
I'm available to take on new projects, so invite me or send me a message to discuss you