Social Media Creator
We are a platform serving professionals and students looking to build out our social media and website team. We are looking help for social media management and developing new ideas for our multiple channels (particularly TikTok, Instagram, LinkedIn and Twitter). Part-time at first with the potential to grow.
On top of some existing campaigns we can continue, and plenty of content that can be repackaged into social/video content. we'd like to build out our content strategy and generate social media posts from a few content sources to help build our audience and convert followers to website community members:
1) repackaging popular / insightful content from our over 140 written articles into engaging social media posts and videos (we have short video snippets from hours of footage that you can use, as well)
2) packaging concepts & news sourced from other leading businesses, professors / academics, thinktanks, publications
3) generating new ideas based on our existing content and subject matter – building out our cohesive strategy & executing on that together
We speak to a smart, savvy audience, who are experts in a number of industries. Please include the word "mango" in your reply to let us know you've read the post. Topics to cover will range from career / personal development to community to current events to gender equity to workwear and beauty to business news.
If you have a portfolio available, please send that – look forward to discussing!
Applicants
"Mango"
I have 5 years of experience as a Social Media Manager for a US Trading Guru.
I know how to create content especially video reels, motivational posts, and other creative materials.
I use Camtasia and Canva for editing.
You can reach out to me via [email protected].
"Mango"
Hi,
I believe that I fit the requirements for your position of social media creator.
I have many years of experience with creating content for social media websites including instagram, TikTok, Twitter and youtube. I enjoy thinking of new ideas and creating new content for my personal and travel based social media channels. I am excited to learn more about your needs and help produce ideas for social media content.
Please contact me if you think I would be a good fit.
Many thanks
Nikita Cray
[email protected]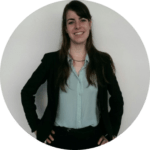 Dear Jesse,
I came across your job opening, and I believe that I can help you out with the position of Social Media Creator!
My name is Hilde and I work as the Head of Operations for Globawork (www.globawork.nl). We are a remote commercial service supplier and link, amongst others, Virtual Assistants to companies for which they work 100% remote. Our VA's are highly educated and experienced native Dutch talents, with all of them speaking fluently English and even French, German, Spanish or Arabic, who have emigrated to third world countries.
Because of this emigration, we pay them above the average wage in their new home country while still securing the best price for our clients. As you can see on the website, one hour of skilled VA-work costs 20 euro (excl taxes), which makes Globawork the most affordable Virtual Assistant service in Europe. Also, you do not have to deal with searching and hiring your new talent, as they will be employed by Globawork! I have VA's living all over the world, from South- and Central America, to Africa and Asia so I can help you have people working around the clock.
According to your post, you are looking for a VA who can help you grow your business. I have multiple Virtual Assistants ready to go that are organized, focused, proactive, indepedent and fast learners. I am positive that I can provide you which a VA that will meet all your requirements.
I would love to chat and see what we can do for each other. Feel free to check our website and send me a WhatsApp (+31651822306) or email ([email protected]) to discuss further.
Best regards,
Hilde Bakx