Shopify and Dropshipping Expert
Looking for a professional Shopify and dropshipping expert who can redesign my dropshipping store, optimize current product pages which promotes conversion, and add 10 winning products for Health and Wellness niche focused mainly on the older audience.
I usually choose products from Aliexpress via DSERS and Cjdropshipping but if you have better ideas please feel free to let me know.
Expectations:
– Help me find at least 10 winning products for 2 collections Massage/Relaxation, and Equipment/Accessories
– A catchy home page with testimonials and offers
– Each product page need to have collapsible rows for the description etc, with more highlights below using at least 2 image with text, GIFS, offers, reviews and urgency apps
– For copywriting you can use AI tools like ChatGPT or Jasper
– Optimize the shop from home page to check out and until it is ready to launch
– Completion within 2-3 weeks
– Give me a clear work plan for each day
– Give me an update of your work progress at the end of each day
I will be paying per Milestone:
Milestone 1: $30 (within 5 days)
Submit spreadsheet for detailed product research for 10 Winning Products for Health and Wellness niche for 2 collections: Massage/Relaxation and Equipment/Accessories. Source from Aliexpress or Cjdropshipping
Milestone 2: $50 (within 1 week)
Import products using DSERS or Cjdropshipping. Create product pages with attractive description, image with text, collapsible rows, GIFS, urgency apps, reviews, offers, use AI for copywriting, optimize for conversion etc
Milestone 3: $50 (within 1 week)
Edit current product pages (less than 40) for conversion optimization, attractive description, image with text, collapsible rows, GIFS, urgency apps, reviews, offers, use AI for copywriting etc
Milestone 4: $70 (within 1 week)
Re-design store, home page until check-out. Add testimonials, arrange featured collections and products in a creative way
You will be working closely with me.
Applicants
Hi Wendy
Is this still open? I can help you with the listed tasks for your Shopify store. Let me know, you can add me to skype dom.deguzmanjr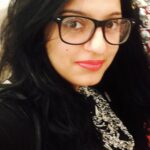 Hi Wendy , I am writing to express my interest in the position of Shopify Virtual Assistant and I am a good match for this job.
I am already working as an account manager for an agency and handling the same shopify account.
I am holding a degree in MBA, Information Technology management, and have a strong technical background. I'm also comfortable with Buffer and Hootsuite and have experience managing a regular content schedule. I have worked with content management platforms like Shopify, WordPress, and Wix.
Let's connect and discuss the project. I understand the milestones and can work accordingly. I have created few stores on Shopify in the pet and boutique category. I can share the links to those stores too .
I have a passion for social media because it's an effective tool for connecting people, and I'm an inherently social person. I enjoy communicating and developing positive relationships with consumers of different backgrounds and thrive when executing social media campaigns – regardless of the target demographic.
I'm confident that my abilities and experience in the world of social media will allow me to perform excellent work as a Virtual assistant. If there's interest on your side, I look forward to setting up an interview time and further discussing the position.
Email: [email protected]
Thank you for your consideration.