SEO Content Writer using ChatGPT 4.0
We are a growing website development agency seeking an experienced and passionate Content Writer/Copywriter with strong SEO expertise and proficiency in ChatGPT-4.0 and Midjourney technologies to join our team. We are looking for someone who can create high-quality, engaging, and SEO-optimized content to drive organic traffic to our website.
Responsibilities:
1) Write 20 SEO-friendly blog posts per month on various topics related to website development, design, and digital marketing.
2) Utilize ChatGPT-4.0 and Midjourney technology to create the best possible content.
3) Perform keyword research and implement SEO best practices.
4) Proofread and edit content for clarity, grammar, and punctuation.
5) Collaborate with the team to brainstorm and develop new content ideas.
Requirements:
1)Proven experience as a content writer or copywriter, preferably in the website development or digital marketing industry.
2) Knowledge of ChatGPT-4.0 and Midjourney technology.
3) Excellent command of the English language.
4) Strong understanding of SEO principles and best practices.
5) Ability to work independently and meet deadlines.
6) Friendly attitude and passion for their work.
To apply, please answer the following questions:
Please note that applicants will be asked to complete a test blog post to be reviewed by an expert in copywriting and SEO-friendly content. This will help us assess your skills and ensure we find the best fit for our team.
We offer competitive pay with opportunities for growth and increased compensation based on performance. If you are a skilled content writer who is passionate about SEO and eager to make a difference, we would love to hear from you!
Applicants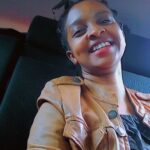 Dear Wendy,
I am writing to apply for the position of Content Writer . With my extensive background in content writing and SEO optimization, I believe I am the perfect fit for this role.
As an experienced SEO Content Writer, I have a proven track record of success in creating compelling content that is both SEO-friendly and resonates with readers. I understand the importance of research and keyword optimization and am highly skilled in formatting web content for the best search engine results. My knowledge of SEO best practices is comprehensive and I am confident I can deliver well-crafted copy that meets the needs of your company.
I have a deep understanding of social media marketing and have successfully used various platforms to drive traffic to my client's websites. I am confident I can utilize the same tactics to help reach your goals. Additionally, I am proficient in the use of tools such as Google AdWords, Google Analytics, and other platforms to measure and track the success of my writing.
I am excited to apply my skills and knowledge to the role of Content Writer position. I am confident I can exceed your expectations and look forward to discussing this opportunity further.
Sincerely,
Wendy Mwende.
Hi,
Im a full stack developer that specialises in building websites and tapps into specialising of SEO and email marketing as well as Technical Writing.
I have had great experience with ChatGPT and other AI technologies to their max efficiency.
Im available for the position immediately.
For more information check my portfolio and also my Technical writing blog.
Kind regards,
Malcolm.
Hello,
I'm the one you've been looking for! I'm your multi-talented virtual assistant, and I'm here to help you! I am confident that I am the best candidate for the job. I am a skilled virtual assistant who can help you with your virtual assistance need.
I can utilize Google Docs and Spreadsheets to enter data, manage your Google Drive and Google Calendar, handle your emails, and make appointments with internal and external clients via email. I'm also skilled at conducting internet research, creating and organizing leads, and I speak English fluently.
I can manage and market social media accounts on sites such as Facebook, Twitter, Instagram, Tumblr, Reddit, Google Bloggers, Google Plus, WordPress, and Linkedin. I can also write a blog post with keyword-related tags, produce an amusing and fascinating blog article, and build backlinks for your SEO.
Please visit this link to see my resume:https://drive.google.com/file/d/1y-uHN18JIwD_vNnBScKtj7DUg0L-uv7v/view?usp=share_link
I'm an enthusiastic Virtual Assistant. I am available to work with you for 40 hours each week.
Please contact me in Skype: live:.cid.8afb71d7b8519ae8
WhatsApp: +63 9100293154
Thank you in advance for your thoughts and attention.
I'm excited to collaborate with you!