Seeking Full Time Virtual Assistant
I'm looking for a **Full-Time Virtual Assistant** that can help me with the following tasks (Application in first comment – do not DM me):
-Adding qualified leads on FB & LinkedIn
-Posting on social media
-Posting in Facebook groups
-Messaging and having conversations with people on social media (not outbound lead gen just inbound messages)
-Sending birthday messages in DMs on Facebook and LI
-Doing graphic design in Canva
-Creating spreadsheets and databases
-Helping me set up the structure of online courses
-Creating landing pages, setting up email sequences, running FB ads
-Etc.
I'm happy to shoot training videos for you, etc.
Please apply using the Google Form https://forms.gle/fAEWPqLZQkQNg4Wr9
Applicants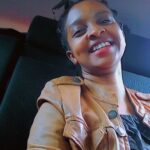 Dear Ashley Couto,
I am writing to express my interest in the position of Full-Time Virtual Assistant. With my diverse skill set and experience in administrative and customer service roles, I believe I am well-suited for this job.
Having worked as a virtual assistant for two years, I am very familiar with the virtual environment. I am comfortable working independently and can quickly learn new software and systems. I pay close attention to detail, and I am highly organized. My experience has allowed me to develop my communication and problem-solving skills, which I believe makes me well-suited to this role.
I am highly motivated and a quick learner. I am confident I can perform all the tasks required of this position, such as scheduling appointments, managing emails, and organizing data. I am also comfortable with social media management and have a good understanding of how to use various platforms to meet objectives. I am confident that I can provide the support that you need and exceed your expectations.
I look forward to discussing the job in more detail and demonstrating how I can make a positive contribution to your organization.
Thank you for taking the time to consider my application.
Sincerely,
Wendy Mwende.
Hello, I am Arianne and I'm writing to you to express my interest in the role of Appointment Setter.
I am detail-oriented, have excellent verbal and written communication skills, am a quick learner, and speak English with ease.
If necessary, I am prepared to work a full-time schedule and am ready to get back to work right away. I appreciate your thoughtfulness.
I'm afraid with all the tasks listed in here $500 is not enough. This is like a three person job already. And do you need to track the time too?