Schedulers Needed for New National & International Notary Company
We are looking for Signing Coordinators and Schedulers for our new National Notary Company. We are looking to expand globally within the next two years.
Your main role will be to assist us in receiving, processing, matching, and scheduling signings through Snapdocs, the notary platform we will be using to submit our client's orders.
Once you receive the order, you must send a message to notaries in the area (across the United States) where the client lives. The first notary to answer gets the job.
You must monitor all orders received and processed and respond to any messages the clients send via the Snapdocs portal.
Your response time must be immediate or within 5 minutes of a client posting a message to our platform.
You will work closely with the CEO of the company who will personally train you and help develop you into your position.
Experience desired but not mandatory.
You must be the type of person who takes the initiative. We expect you to think on your feet and if there is a situation you do not know the answer to or how to handle it, that you would let us know immediately in order to resolve any disputes with clients.
You must have a friendly disposition and the client should feel from what you write or how you speak on the phone, or via zoom, that you have their best interest at heart and that serving them is your priority.
You must be fluent in English and Spanish, and if you are proficient in other languages that will be helpful as we work with people of many backgrounds and countries.
The position is designed to start part-time but within six months, turn into a fulltime position. We will evaluate your performance at 3 and 6 months, and then 12 and 24 months. and then every year thereafter. For every performance review you ace, for the first twelve months, you will receive an increase in pay of 10%. If your performance is stellar and extraordinary, and we notice you have gone above and beyond what we asked you, and because of such job performance, our company receives great reviews, your pay will increase by 25%. Every year after the first 24 months period, we will review cost of living and increase your compensation monetarily AND also add job perks to be discussed during interview.
You must be excited and willing to attend professional development webinars and online courses to continually improve yourself and grow with our company needs.
We will have an annual company conference to go over the year's successes, special circumstances, and the goals for the following year. You must be able to travel to the United States location where this conference will be taking place.
***There will be an opportunity for all expenses paid contingent upon your performance.
YOU MUST BE 18 YEARS OLD AND ABOVE TO APPLY FOR THIS POSITION.
We are looking for individuals who want to get started with our company and work with us at least for the next 5 to 10 years. The budget in the beginning will be small but we are looking to grow into a multimilion dollar company within the next 5 years.
Your work and support as a team member will have a direct impact in how our company is viewed by the public. We value not just your skills and experience, but who you are as a person.
While we are a business, we are also a family business. We want you to feel "at home" with us and that you are a valuable member of our business family. Our vision is to build the largest and greatest national and global notary company in the world. In order to accomplish this, we must surround ourselves with great people who want to do great things.
If this describes you,
Are you ready to grow with us?
Are you ready to have a profund impact on your world through your work?
Then apply and tell us why you are the BEST person to join our company. We look forward to getting to know you and work with you.
Offers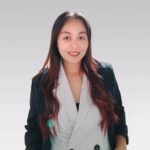 Greetings, Ms. Sandra!
I would like to offer my services as a Scheduler for your new National Notary Company.
I am here to handle tasks that my client doesn't have time for or doesn't want to do, allowing them to focus on their GENIUS!
By the way, my name is Elyn Grace, and my English level proficiency is at C2 Advance. I am comprehensive, intuitive, emotionally, and mentally intelligent.
I have 1 year of experience as an ESL Teacher, 3 years of experience in Customer Service Support and 2 years of experience as a Virtual Assistant assisting clients from the USA. I would like my valued future client to benefit from my services, as I have extensive experience in receiving and processing orders. I am an expert in handling phone, chat, and email support, as most of my working experience is in Customer Service. A significant contribution from me is that I can work with less or without supervision, allowing my clients to focus on their business/personal goals.
Top-notch Virtual Assistance Services include:
1. Customer Service (Voice, Non-voice, Live Chat, Email)
2. Data Entry / Extensive Deep Web Research
3. Business Administrative Support
4. Project Management
5. Cold Calling and Appointment Setting
6. Sales Management
7. Lead Generation
Please see my portfolio and resume through this Google Drive link: [Google Drive Link](https://drive.google.com/drive/folders/1FcYiYp_LUcPX6vsJr93iLsxVIcP7LkOL?usp=sharing)
I am eager to discuss how my qualifications align with your company's objectives.
Please contact me at:
E-mail: [email protected]
Skype ID: live:.cid.3900a41f174ef7d4
Best Regards,
Elyn Grace K.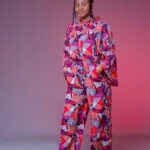 Hello,Sandra
This job role fit perfectly with me as an experienced operation team member in a cinema industry, where I had to start my day, by recieving stock of movie ticket and cinema meal in the specified cinema software,process customer orders and sell, and account daily for all item sold.
I intend using Trello to monitor and process customers daily demand to make sure that no order goes unnoticed
And using the Snap doc software to process,receive,match and schedule signees within the location
Though not fluent in Spanish but my command of English language both in writing and speaking is top notch ,which enabled me score C1 at EF set test.
As one who have prior experience in customer service my phone ethic is top notch and I curate this with an emphatic approach.
This job role will enable me use my time management, attention to detail and organizational skill to streamline major task needed.
I see your budget is $980, but I don't mind starting with $750, and can be reviewed after checking performance and credibility.
My working tools include:
A PC(windows 10+)
Stable internet service.
Calm and peaceful environment.
Electricity back up.
I would be glad ,to receive your invite for interview via [email protected]
Regards
Marypaul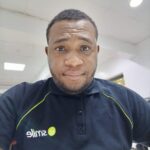 Dear Hiring Manager,
I am excited to express my genuine interest in the Signing Coordinator and Scheduler position at your National Notary Company. With my background in customer service and experience as an administrative assistant, I am familiar with scheduling platforms such as Snapdocs, which gives me the confidence to perform this role effectively. I am interested in this position and believe I would be a great fit for National Notary Company. I am well-versed in various tasks and proficient in using the Snapdocs portal. I am seeking a long-term career opportunity and can accommodate any time zone, being always available for work. While my English language skills are proficient, my Spanish is at a beginner level; however, I am committed to learning and have already begun taking Spanish classes to improve. One of my core values is loyalty, and I am dedicated to delivering excellent service and completing tasks on time. I look forward to hearing from you. Please feel free to contact me via email at [email protected].