Project and Marketing Manager for Nonprofit Farm
We are looking for a Project Manager for our nonprofit farm.
This position includes management of marketing, farm teams and outreach.  We are looking for someone willing to be long term and grow with us.
As project manager there is a large amount of daily outreach and interaction with various companies and the teams so the project manager must be confident, capable and outgoing.
COMPENSATION: The starting rate is $15 an hour and will increase according to skill after a 60 day trial to $25 an hour. As the nonprofit receives more funding over the next 3-6 months we expect to increase the project manager's rate to increases as we grow.
TASKS:
The project manager is in charge of ensuring that each team receives the support they need including our fundraising/sales team, the farmers, and the farmers market and educational teams.
MARKETING TASKS:
The project manager will have to be skilled and experienced in marketing which includes being capable of drafting and writing content for website, sales brochures and flyers and capable of working with affordable graphic freelancers to design flyers and our new website. The project manager must have a good design eye for marketing and branding materials.  The project manager will also be in charge of social media and outreach postings and emails.
VOLUNTEER AND OUTREACH:
The project manager will contact and coordinate with local companies, volunteer organizations, schools and individuals to set up and provide instructions for volunteer days at the farm and farm internships. This may include interviewing the interns.
HIRING SALES TEAM and FARM STAFF:
The Project Manager will help with posting positions to hire sales team and farm staff; scheduling interviews with potential candidates and holding the interview for those candidates by zoom; then working with the director on which candidates to choose.
BUILD TEAM:  The project manager will occasionally help with new builds on the farm such as researching and ordering building materials for a new farm structure or providing oversight for a new build.  (no experience necessary we will train on this one).
FARM TEAM SUPPORT:  The project manager will help ensure the farm team has the support and materials they need to bring in each season's crop.
ADMIN AS NEEDED:  The project manager will also help with admin work as needed for each farm project.
OTHER TASKS AS NEEDED.
Applicants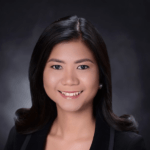 Hello Jordan,
As a development worker and sustainability advocate, I am excited to contribute to your mission by leveraging my skills and experience to support your programs and outreach efforts.
With a degree in Human Ecology, I held positions with organizations tackling sustainable farming and food systems. These experiences have provided me with a broad range of skills, including:
– Excellent communication and collaboration skills, developed through working with diverse stakeholders including farmers, community members, and advocacy groups.
– Experience in project management, including planning, execution, and evaluation of environmental sustainability projects.
– Proficient in data analysis and research, using tools such as Excel and online databases.
– Knowledge of sustainable agriculture practices
My online work experience includes working as an email outreach specialist, admin VA, social media admin, content, and copywriter for several clients.
I am particularly impressed with your organization's commitment to promoting sustainable and equitable food systems. Hope we will be a culture fit. Thank you.
Best,
Marites
I'm on LinkedIn: https://www.linkedin.com/in/marites-bautista-va-writer-developmentworker/
Portfolio: https://tinyurl.com/Marites-Portfolio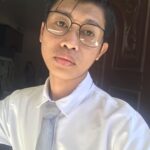 Hi. I am Febwaren Concepcion. You can just call me, Feb. I've been working online or at home for 5 years now. I am the best candidate for the position because I work with integrity and am willing to walk the extra mile for the task to be completed. I make sure to always do my best in the given task so that I could produce the best result for the company or the person that I am working with. I have the proper experience for the job and if there are any tasks that are not in my league, I always take initiative to learn the proper skills for the job. I am really interested to be part of your growing company. Hard-working and highly driven aspiring virtual assistant with 2 years of experience as a Technical Support Representative. With proven Customer Service skills and the flexibility to multitask. I am an extremely organized, responsible, and detail-oriented person, which means I follow instructions well and I can handle the work properly. Thanks a lot.
For reference, I also attached the link to my resume:
https://www.canva.com/design/DAE-49VacAQ/4QqIBHhJsVWf-ycp95QlJg/view?utm_content=DAE-49VacAQ&utm_campaign=designshare&utm_medium=link2&utm_source=sharebutton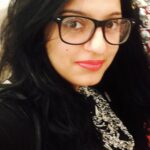 Hello , i am writing to express my interest in the position of project manager and I am a good match for this job.
I am already working as an account manager for an agency and handling the same profile . I can generate and analyze the ads reports .
I am holding a degree in MBA, Information Technology management, and have a strong technical background. I'm also comfortable with Buffer and Hootsuite and have experience managing a regular content schedule. I have worked with content management platforms like Shopify, WordPress, and Wix.
I have a passion for social media because it's an effective tool for connecting people, and I'm an inherently social person. I enjoy communicating and developing positive relationships with consumers of different backgrounds and thrive when executing social media campaigns – regardless of the target demographic.
I'm confident that my abilities and experience in the world of social media will allow me to perform excellent work as a Virtual assistant. If there's interest on your side, I look forward to setting up an interview time and further discussing the position.
Thank you for your consideration.
Email: [email protected]