Paid Advertising Expert
We are seeking an experienced Paid Advertising Expert to join our team. The ideal candidate will have a proven track record in managing and optimizing paid advertising campaigns across multiple platforms, including Google Ads, Facebook Ads, Instagram Ads, Tiktok Ads. We are looking for someone who is committed to growing with the company and contributing to our long-term success.
Responsibilities:
• Develop and implement paid advertising strategies to drive high-quality traffic to website and increase conversions
• Manage and optimize campaigns across multiple platforms, including Google Ads, Facebook Ads, and Instagram Ads
• Analyze campaign performance and make data-driven decisions to improve ROI
• Collaborate with cross-functional teams to ensure campaigns align with overall business objectives
• Stay up-to-date on industry trends and new advertising technologies
• Executing and managing Facebook pixels to track user behavior and conversions.
• Contribute to the growth and success of the company by bringing new ideas and strategies to the team
Requirements:
• 2+ years of experience in paid advertising, with a focus on Google Ads, Facebook Ads, and Instagram Ads
• Analyze campaign data to identify trends and insights, and use that information to improve campaign performance and ROI.
• Experience with Facebook pixels
• Experience with A/B testing, audience targeting, and retargeting
• Experience with website analytics tools, such as Google Analytics
• Strong verbal communication skills and the ability to get on calls with clients
• Collaborate with the client and internal team to develop campaign strategies and ensure that campaigns are aligned with client goals.
• 90%+ Success rate
• $10k+ Earned
• $60k+ ROI
• Fluent in English
We offer competitive compensation. If you are passionate about driving results through paid advertising and want to be a part of a fast growing company, we would love to hear from you.
To apply for this position, please submit a 5-minute Loom video showcasing your expertise in Facebook testing strategies and the implementation and optimization of Facebook pixels. In the video, you should demonstrate your ability to develop testing plans, execute tests, analyze data, provide actionable insights, and set up and manage Facebook pixels.
Applicants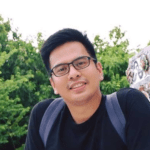 Hi Santi
I am excited to submit my application for the Paid Advertising Expert position at your company. With my experience as an experienced customer service team leader, fraud specialist, quality specialist, and virtual assistant, I am confident that I possess the necessary skills and qualifications to excel in this role.
In my current role as a Customer Service Team Leader for Uber, I have developed excellent communication, leadership, and problem-solving skills, which have been critical in managing and training team members to deliver excellent customer service and meet performance metrics. I have also managed customer inquiries and complaints while ensuring that customer satisfaction and retention are maximized.
Additionally, as a Quality Specialist, I have gained extensive experience in developing and implementing quality control procedures, monitoring performance metrics, and identifying areas for improvement. I have also coached and trained team members on quality standards, ensuring that customer expectations are met or exceeded.
Furthermore, as a Virtual Assistant, I have developed excellent organizational and multitasking skills, which have been critical in managing and prioritizing tasks, scheduling appointments, and handling correspondence in a timely and efficient manner.
I am confident that my experience, skills, and passion me an ideal candidate for this position. I am excited about the opportunity to join your team and contribute to the success of the company.
Thank you for considering my application. I look forward to the opportunity to discuss my qualifications further and learn more about the position and the company.
Sincerely,
Gerald Bartolome
[email protected]
Id love to have the opportunity to be of help with this position!