Operations / Inventory Manager Ecommerce Brand
About us
Our brand is in the men's accessory organizer niche, such as watch, knife, coin display cases. We are in search of an Inventory / Ops Manager to support us in our growth for 2023.
We have enjoyed steep year on year growth and have exciting plans for growth in 2023.
So far we have managed our inventory in-house in partnership with our team in China but as we scale more and more, we now need someone with specialised knowledge who can help us save time and money throughout our supply chain.
This could either be a contract-based or full-time role.
What we are looking for?
We are looking for someone who has a background in managing complex inventory structure within the ecommerce space, working with multiple warehouses serving different sales streams; for example Amazon, Etsy, Shopify and Retail/Wholesale orders (we currently use Faire) and also in different countries (we currently only sell in USA but are launching in Europe this year).
We would need the person to work with the team in China to optimise the order, shipping and inventory management process.
We would like someone who has experience creating automated inventory and order management processes that would be easy to scale up quickly without the need to hire many other people.
It's imperative that this person is skilled working with inventory management software such as SoStocked and is able to report back weekly to the management team at a high level; issuing easy-to-read reports.
We are looking for someone who will bring new ideas to the team as to how we should organise our process, making suggestions as to how we could save time and money in all areas of our supply chain.
Questions
Do you have experience working with (please provide detail on each):
Have experience in ecommerce, how many years? Which companies?
Multiple warehouses serving different sales streams? Please include details of ecommerce platforms and whether you have experience with retail/wholesale too.
Weekly reporting to the management team?
Dealing with stock in different countries; placing orders, dealing with shipments, managing inventory etc.
Inventory management software? Please provide detail and as to how this helped the business
Working with teams in China to coordinate new order and shipping to US/European warehouses?
Setting up automated order flows from different platforms with 3PL's?
Made changes to existing supply chain that saved your company time and money?
Please ensure to include as much detail as possible.
Applicants
have had experience over the past years as a customer service representative . I realized that my resume or curriculum vitae cannot explain my qualifications in depth. Therefore. I really hope there is a chance interview which I can explain how the potential in me and my ministry will be a tremendous asset for your company.
Hi, Anya!
Good day!
Warmest greetings!
My experience and qualification are closely matching with
the job responsibilities mentioned.
Been working on this field for almost 3 years already.
I look forward to hearing from you.
Kind regards,
Ellen Grace Rotoras Achacoso
[email protected]
skype: live:.cid.d7297c411ea28561
whatsapp: +639265575570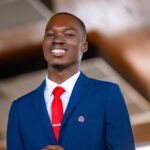 Dear Anya,
I am writing to express my interest in the operations manager position that is currently open at your company. I am confident that my skills and achievements make me an excellent fit for this role.
As a highly organized and detail-oriented individual, I have consistently excelled at managing multiple tasks and priorities. I have experience in a variety of areas, including operations management,data analysis, data entry, customer service, and social media management. In my previous roles, I have consistently received praise for my ability to effectively communicate with clients and colleagues, and for my ability to think critically and solve problems.
In addition to my technical skills, I am also a strong writer and have excellent communication skills. I am proficient in English and have a degree in Communications, which has allowed me to effectively convey ideas and thoughts through written and verbal communication.
I am excited about the opportunity to work as a freelance virtual assistant and contribute my skills and experience to your company. Thank you for considering my application. I look forward to discussing my qualifications further and the potential to join your team.
Sincerely,
Enoch Baah.