OnlyFans Relationship Manager
We are a marketing and management agency that manages Onlyfans models.
We are looking to hire an EXPERIENCED OnlyFans relationship manager full time.
Your main responsibility will consist of engaging subscribers in 1 on 1 conversations with the aim to build long-term relationships to increase revenue through PPV and tips.
Job Requirements:
– Understands how Onlyfans works, knows how to identify potential buyers & top fans.
– Understands how to create real relationships with the fans.
– Will reply to fans daily, have conversation, and upsell content to them.
– Make notes on high-quality subscribers
– Fluent in English both written and spoken
– 64 bit computer/laptop
– Fast internet connection
You will be required to communicate closely with your manager and send daily reports.
When you apply, please do this:
– Describe your experience working as an Onlyfans chatter.
– Start your message with the word "coffeeshop"
– Anything else you want me to know
We are looking for hard-working people willing to work long-term with us.
Don't apply if you have no experience in Onlyfans.
Long term opportunity with salary up to 2000+USD/month.
Applicants
I have an average daily sales of $1000, my daily tasks are live chatting with fans using personalized messages and mass messages every 4 hours and making sure to get sales on contents, I upsell explicit content for $35 and above depending on the type of content. I am a good sexter and have men droll over my messages. My model had 301K fans.
Coffe shop
1. sexter: I do have experience as an onlyfans sexter with 0% accounts and also with higher percentages.
2.Management: I also know how to ppv, sfs, post schedule, Mass Dm, organize vault and create content and Captions to atract public.
3. Methods: I've worked with several sexting methods and I also have my own method. Hopefully we can work together  
4. Skills: I'm a hard worker person that loves working on a team and feel that I'm valued .
5. Customer service and sales: I have more than 5 yeas of experience on customer service/ sales.
6.Experience: More than 1 year of experience working as a sexter and managing onlyfans and fansly accounts. I have also worked with sextpanther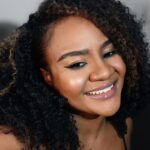 "coffeeshop"
Hi there,
I'm Sheree I've been working in the adult industry for over five years and I do not have experience as an onlyfans chatter I've worked on adult chat sites as well as a camgirl where I would engage members to chat with me so I can get coins and gift. I'm a fast learner and I'm willing to put in the work.
Additionally, my adult industry experience is also Im a virtual assistant with over 5 years of knowledge in the field. The following are the skills I've mastered over the years.
1. Marketing skills: Knowing the right target audience and creating effective marketing strategies to attract and retain customers in this case fans.
2. Social media skills: Building a strong social media presence and engaging with followers can help increase visibility and drive traffic to the platform.
3. Content creation skills: Quality content is what sets successful creators apart from the rest. Whether it's photos, videos, or written content, having the ability to create high-quality content consistently is essential.
4. Communication skills: Being able to effectively communicate with fans is important for delivering excellent customer service and building a large following
5. Technical skills: Understanding the technology behind the platform and being able to navigate it efficiently is needed to provide a seamless experience for the fan
6. Time management skills: Balancing content creation, customer engagement, and other business-related tasks can be challenging, so having good time management skills is key.