Microsoft Savvy Executive Assistant
Scale to Impact Operations Management Agency is recruiting an experienced Executive Assistant for a key client account in the professional services industry. This will be an ongoing contract position and is 100% remote.
Requirements:
The ideal candidate will:
Understand sales and preferably have a sales background in the corporate services landscape, although not necessary
Have extensive experience as an assistant for an executive in a professional services company where tasks included managing their day-to-day activities, calendar, email, presentation formatting, documentation preparation, filing, etc.
Be a native English speaker OR have an above average command of written and spoken English
Have an excellent command of Microsoft Office Apps and Tools
Have an understanding and be able to find your way around Zoho, Canva and ChatGPT (or any other AI tool that can be used for content generation)
Be able to manage your time and prioritize tasks accordingly. We move fast and it may feel overwhelming if you cannot decide with conviction what to do next within your allocated time frame
Most of all you have a CAN DO attitude, you are proactive and take initiative to get the job done.
Availability
The ideal candidate must be available Monday to Friday Pacific Time for 30 hours/week.
Applicants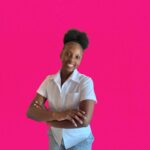 Hi Bonita,
My name is Danique, your tech-savvy and virtually eloquent freelancer. I am writing in reaction to the listed opportunity which piqued my interest. I discerned from the job description that you are in search of a professional who goes beyond the call of duty in an effort to commit to the execution of the project that you are outsourcing assistance with as such this aligns perfectly with my goals for my continual professional gains.
As it relates to applicable work experience, I have functioned as a Gig Brand Ambassador for the accounting software, QuickBooks. In a period of one month, I was able to maintain a 100% resolution rate while managing systems and engaging tools. As a result, I was tasked by my manager to begin outsourcing for roles that are available within the organization. I also served in the facet of an administrative personal assistant performing a plethora of tasks inclusive of email management, document creation and calendar management. Additionally, I am sensitized to several workspaces such as Zoom, Outlook, Google workspaces and Microsoft workspaces which would align with the system proficiency of this role. My skill set comprises of but is not limited to administrative support, appointment setting , email management and data-entry. Danique is proactive, goal-oriented, has an eye for detail, adaptable, has great organizational skills, has polished communication skills, both written and verbal, and most importantly I am willing to learn about new systems of work.
Attached below is a link to my website and portfolio as with all being well, I will be your next virtual assistant for the listed opportunity. I look forward to hearing from you.
Website: https://virtuallywithdee.mystrikingly.com/
Portfolio: https://www.canva.com/design/DAFb3nJQfC0/QnHkxIAHUxyxOrvC6E3SnA/view?utm_content=DAFb3nJQfC0&utm_campaign=designshare&utm_medium=link2&utm_source=sharebutton
Kind regards,
Danique Fagan
P.S: Out of curiosity, how do you measure success?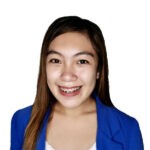 Hi, hope you are amazing and doing well. Good day! I would like to introduce myself. My name is Mary Kim Torrico. I live in the Philippines—25 years of age. I graduated with a bachelor's degree in business management.
My experience in my work is
I have one year of experience in administrative tasks from a Canadian company. I am researching, collecting data, organizing emails, Excel, and Google suite, and recording business expenses.
I have one year and two months of experience as a Customer Service/Guest Representative from a UK company. I handle customers, guiding how to check in, solving the customers' problems, and replying to some inquiries. I am using the Guesty applications like Airbnb, Zoho, and Zoom.
I have three years of experience as an Online English Teacher. I was teaching students from Vietnamese students Kids to Adults. The application we used were Zoom having a class, Zalo to contact the parents/students, and Microsoft Excel to record the class.
I have experience making some logos and Company profiles using canva pro.
Lastly, As an office worker from a Philippines Construction company. I am doing payrolls, simple bookkeeping recording the receipts/expenses, and making billing and bidding papers. Organize some data.
I just read your job posting, and it appears you require a Virtual Assistant to keep you organized and help your business grow. I am the right candidate for this position! Moreover, I adapt to new systems, processes, and tools as required. I possess excellent communication, customer service, and leadership strength. I am confident that my skills and experience make me a strong candidate for this position, and I look forward to contributing to your business. Thank you for considering my application.
Feel free to contact me by
My Resume: https://www.dropbox.com/s/w4iadnym60y5iwg/Kim's
Email: [email protected]
Whatsapp: +63 968 854 2306 (Philippines)
Skype ID: live:.cid.d1404e3715f014d0
Best Regards,
Mary