IT Support Coordinator & Remote Troubleshooting
I have a computer shop and need someone to support me remotely. Ideally you have tech support experience and really good with computers. In this role, you will act as a coordinator, thus would require good skills, good customer service and have an interest in all the computer hardware. Looking for someone who's good with computers both software and hardware troubleshooting.
Key criteria
– Dedication, need someone who's willing to put efforts into problem solving computer issues
– Customer support, able to take up phone calls
– Internal team support
– Good English speaking ability
Skills requirement
– IT Support on phone
– Good customer service
– Take phone calls
– Knowledge of computer hardware assembly
– Knowledge of newest hardware
– Previous experience in a computer shop is bonus
– Troubleshoot laptop motherboard is bonus
– Windows 10/11 installation, fix blue screen issue, data recovery
– Knowledge of MacOS environment operation
Applicants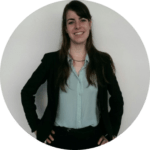 Dear Kevin,
I came across your job opening, and I believe that I can help you out with the position of IT Support Coordinator & Remote Troubleshooting!
My name is Hilde and I work as the Head of Operations for Globawork (www.globawork.nl). We are a remote commercial service supplier and link, amongst others, Virtual Assistants to companies for which they work 100% remote. Our VA's are highly educated and experienced native Dutch talents, with all of them speaking fluently English and even French, German, Spanish or Arabic, who have emigrated to third world countries.
Because of this emigration, we pay them above the average wage in their new home country while still securing the best price for our clients. As you can see on the website, one hour of skilled VA-work costs 20 euro (excl taxes), which makes Globawork the most affordable Virtual Assistant service in Europe. Also, you do not have to deal with searching and hiring your new talent, as they will be employed by Globawork! I have VA's living all over the world, from South- and Central America, to Africa and Asia so I can help you have people working around the clock.
According to your post, you are looking for a VA who can help you grow your business. I have multiple Virtual Assistants ready to go that are organized, focused, proactive, indepedent and fast learners. Looking at my pool of available VA's, there are multiple people who have advanced computer skills, I am positive that I can provide you which a VA that will meet all your requirements.
I would love to chat and see what we can do for each other. Feel free to check our website and send me a WhatsApp (+31651822306) or email ([email protected]) to discuss further.
Best regards,
Hilde Bakx