Gaming Product Manager
GAMING! Blockchain! Crypto! We have a lot going on!!!
Open League is looking for a Sr. Product Manager to join our global team.
Our mission within Open League is to empower players to invest, own and profit through fun, high-quality, and enduring blockchain games they can trust. If you want to help shape the future of gaming with a world-class team, we look forward to hearing from you.
You have a passion for games and have mastered your craft in Product Management. You see the paradigm shift into NFT, and blockchain gaming, and are excited to pioneer the movement of open crypto economies and governance models. You have a knack for solving problems and are not afraid of throwing away everything you know to learn about a new space. Your deep understanding of product design and execution has prepared you to collaborate closely with Open League key stakeholders to build and deliver effective product roadmaps.
In your role with Open League, you will have a proven record of owning and delivering experiences to players that raises-the-bar from innovation whilst thriving in a fast-paced, dynamic environment.
Main Responsibilities:
-Apply mobile, f2p, and gaming best practices to the NFT product roadmap
-Research, analyze, and propose innovative design solutions new to the blockchain space
-Keep a strong pulse on the NFT market and report findings and learnings while conceptualizing new features and opportunities
-Own feature specifications, roadmap iterations, and design documents and work in tandem with engineering and cross-functional teams to execute
-Strong user insight and ability to extract findings and deep insights from users, players, and community members on Twitter/Discord
-Remain dynamic in a fast-paced environment where change is a constant and stay effective in readjusting plans and strategies to fit market conditions
-Desired Skills and Experience:
3+ years of experience in Product Management
-Strong project management skills and ability to present work to the executive team
-Previous experience in working with and coordinating large-scale projects with central teams is a strong plus
-Strong passion for games, creating fun, compelling and addictive user experiences
-A track record of building effective roadmaps and outstanding feature sets that engage users and positively impact business objectives
-Have proven the ability to lead features, projects, and products by working with cross-functional leads, including design, production, analytics, and many more central teams
-Experienced in collecting feedback from internal and external stakeholders and empathically communicating their needs and use cases to prioritize the roadmap
-Understanding of NFT space on any main chains (ETH, Sol, Polygon)
-Understanding of web3, blockchain, defi, game-fi, and crypto
-Understanding of free-to-play/p2e games and live ops
-Strong financial and economic modeling skills
-Well-versed in analyzing global market and crypto trends
Cool things you'll get:
Above-market salary + Performance Bonuses.
Be part of a Fun, Fast, Rewarding & Efficient Work environment.
To work ANYWHERE in the World.
The opportunity to work around other smart, positive, energetic, and creative peers that have recorded many successes in their resumes.
Open League is proud to be an equal-opportunity employer and values diversity. We do not discriminate based on race, color, ancestry, religion, sex, age, marital status, disability, national or social origin, sexual orientation, gender identity, parental status, veteran status or other factors that hold no merit to job requirements. All employment decisions are based on qualifications, merit, and business need.
Offers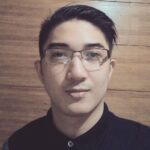 Hi Good Day, I hope all is well. I have gathered adequate experience and knowledge which I can definitely use to meet the requirements for this position. I possess four years of experience as a virtual assistant and enjoy the variety of work the job brings each day. As a freelance virtual assistant, I currently provide a number of services for my clients including document preparation maintaining files, record keeping, data entry, lead management, prospecting, listing and posting Properties to the MLS and other real estate marketing sites, skip tracing, calling prospective leads to set up appointments, email management, transaction coordination and contract reviews, phone support, setting up showings and administrative work.
I believed I am worth hiring for I am ready to start the job ASAP. I am confident that I best fit the position because I push myself and deliver. I am responsive and always available. I look forward to being of service not just to do the mundane tasks but also to keep everything in order in your daily activities and be ahead of things. My main goal is to protect the company's, and your interest for without you my skills will not be of value I make it a point that: Diligence and Dedication are what I live from day to day. I would love the opportunity to transfer these skills to your company as your personal Virtual Assistant. I am a self-starter and have a complete in-home office setup. So I'm ready to begin work as your virtual assistant as soon as possible. Thank you so much for your time and consideration