Freelance Social Media Strategist
We're looking for an experienced insights-driven social media strategist to join our team. This role will be instrumental in setting the vision, strategy, and implementation for the social media team and our clients.
Essential duties and responsibilities:
Produce social media listening reports and ongoing monitoring of an organization/brands competitors social campaigns, and provide actionable insights to internal teams and clients, including adjusting messaging based on analyses.
Lead client partnership and provide oversight and direction to internal teams (creative, digital strategy/analytics, media, brand strategy) for social media best practices and implementation of approved client strategies.
Manage a team of social media managers who manage the day-to-day of social media accounts and paid campaigns, overseeing flighting, budgets, targeting, and optimizations.
Oversee all management of campaigns, including organic engagement, content calendars, and paid performance on platforms like Facebook, Instagram, Twitter, LinkedIn, and Reddit.
Collaborate with content producers by providing audience insights and platform best practices and specs, and outlining campaign communication objectives to guide creative messaging.
Grow social media business by educating internal and client teams on the value of social media and identifying opportunities for their unique business needs.
Applicants
My name is Darlene and I have 5 years of experience of project management, VA and SMM to name a few. I am a hard worker, go above and beyond, have great time management and love to be innovative.
Other skills:
-Scaled a client $21k in 30 days
-Email Marketing
– Funnels
– Sales/Work Flow
– Backend Website Management
-Content Creation
– Landing Page Builds
– Digital Product Creator
-OBM
– Business Strategy
– Payroll Specialist Certification
I can be contacted via email: [email protected]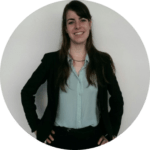 Dear Jeff,
I came across your job opening, and I believe that I can help you out with the position of Social Media Strategist!
My name is Hilde and I work as the Head of Operations for Globawork (www.globawork.nl). We are a remote commercial service supplier and link, amongst others, Virtual Assistants to companies for which they work 100% remote. Our VA's are highly educated and experienced native Dutch talents, with all of them speaking fluently English and even French, German, Spanish or Arabic, who have emigrated to third world countries.
Because of this emigration, we pay them above the average wage in their new home country while still securing the best price for our clients. As you can see on the website, one hour of skilled VA-work costs 20 euro (excl taxes), which makes Globawork the most affordable Virtual Assistant service in Europe. Also, you do not have to deal with searching and hiring your new talent, as they will be employed by Globawork! I have VA's living all over the world, from South- and Central America, to Africa and Asia so I can help you have people working around the clock.
According to your post, you are looking for a VA who can help you grow your business. I have multiple Virtual Assistants ready to go that are organized, focused, proactive, indepedent and fast learners. I am positive that I can provide you which a VA that will meet all your requirements.
I would love to chat and see what we can do for each other. Feel free to check our website and send me a WhatsApp (+31651822306) or email ([email protected]) to discuss further.
Best regards,
Hilde Bakx
I am a marketer with experience as a social media manager helping companies of different industries to grow through different social platforms, supporting them with branding, content creation and engagement. 
Throughout my career, I have had the opportunity to apply different marketing strategies to reach goals and I have exceeded expectation with the results. I worked for a non-profit organisation where I lead the rebranding and also managed Influencer campaigns that produced over 100 pieces of UGC and had a combined reach of more than 5K. I also enhanced followers count increasing by 1K in one month for the LinkedIn account. 
I'm keen to use this experience and my skills as social media manager to enhance the success of digital marketing strategies and contribute to the growth of the company.