Financial Writer & Blogger
We are a marketing agency for Financial Services. We produce content for many different sectors of the finance industry, including mortgage/finance brokers, financial advisers, SMSF specialists, accountants etc. We are seeking a financial writer who has knowledge of the industry, for blog and article writing.
As a Financial Writer, you will create informative and engaging content to make complex concepts easy to understand in the financial space.
Roles and Responsibilities
– Maintain an in-depth understanding of the financial industry to deliver confident writing at multiple levels of sophistication.
– Create original content and enhance existing content while incorporating SEO best practices.
– Confidently write communications, marketing collateral, social media, blog posts, and white papers.
– Brainstorm, research, and contribute ideas for content that is of interest to the target audience.
– Ensure a consistent brand experience across all customer touchpoints and across all media (traditional and digital).
Requirements
– Proven experience in the finance sector.
– Well versed in a wide range of financial products and accustomed to describing financial markets, products, and economic activity in clear, direct language.
– Ability to adjust tone and message to audiences across the spectrum of financial sophistication, from institutions and financial advisers to plan sponsors and individuals.
– Strong project management, written, and oral communication skills.
– Resourceful, with the ability to thrive in a hectic environment.
– Results-driven, highly collaborative.
– Ability to interact with a diverse group of senior stakeholders.
Applicants
Hello Rama,
My name is Mishika & I'm a Freelance Writer.
I have written Finance articles in the past for a client and this is what he had to say for me:
"Well versed & Articulate
You actually give shape to my ideas
I just love the way you pen down my thoughts on a paper you explain it soooo well
I don't know how you read my mind 🤪
Am good in just plotting a thought or a situation however I wish I cud be half good as you express them in words with such an ease
Initially I was doubtful that u r too young to understand me & my content but yupp young lady you proved me wrong. No words just applause"
Let me know if you want to have a look at my samples 🙂
Mail: [email protected]
Phone: +91 9350311800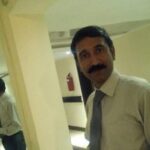 Hi Rama
I just read about your job you posted here. I am a writer and write passionately about anything. So far your topic is concerned, I can best write about this topic because I have 10 years of practical and successful experience of working in Banking sector. If you ask about my writing experience, you can check my articles on medium.com/toufiq.baig2012.
In banking sector I have worked in Retail Banking and loaning. I know all the technicalities about the financial sector. As I mentioned earlier that writing is my passion and financial sector is my expertise, so just imagine how would be the combination of both these.
I have the ability to shine your brand in the market through my writing skills. I always use easy and understandable words, so that my readers do not get exhausted. I will write in an explaining and motivating way, so that, readers not only get knowledge about your brand / product but also avail your services.
To prove my all above written words, I will offer you a free blog as a trial and if you hire me I will offer unlimited free revision till you are completely satisfied. Last but not the least, my work will be beyond you expectations and rate will be lower than your budget.
Hiring me will not regret you. Let me know about any of your decision, because acceptance or rejection for this job will give me an opportunity of improvement. You can let me know about your decision on [email protected].
I will be waiting for your email.
Best Regards
Taufiq
Hi there!
I'm a content writer with almost a year of experience in the industry. However, in contrast to my experience, I've worked on a number of different types of projects—from blog posts for new product launches to full-length articles for corporate companies. I'm passionate about writing, and I'm excited to help you take your company's brand story to the next level.
My clients say they love working with me because I am extremely detail-oriented. My work is always grammatically correct, and my articles have a professional tone that is engaging yet not overly promotional. I also have excellent research skills and can find relevant information quickly and efficiently, allowing me to write engaging content that adds value to your readers' lives while also promoting your brand message.
If you're interested in hiring me, please let me know!