Facebook Ads Content Designer & Video Editing
Here's what we do.
We are a coaching academy that serves Millennial Financial Advisors aged 22-33 years old. We help them break their limits so that they can 2x their impact & income. They want to be more consistent, disciplined and motivated so that they can continuously prospect customers and increase their income & impact.
We are looking for someone who can commit FULL TIME and whose age is around 22-27 years old because we are a young team! I have other team members who are from the Philippines too!


Our business will be constantly running ads online and need someone to help us think of creatives to attract our ideal customers
Your role:
– sufficient knowledge on marketing to create content
– create content for facebook ads based on our adcopy
– knows how to edit videos as well
– edit content for our social media platforms (Facebook, Instagram, tiktok etc)
I need someone who have these following:

– Good English Communication skills
– Fantastic Internet Connection
– Good English Comprehension skills
– Past experiences doing content creation work. (You understand how to build content like Garyvaynerchuk & Grant Cardone)
Expectations: 1 month produce approximately content
Some of it can be videos. (short 30s – 60s clips)
Some can be graphics
Pay: $250 USD first month probation, subsequent $350USD/month
If you think you fit this job scope, Please send me some examples of your graphic edits/video edits with your resume.
Thank you!
Applicants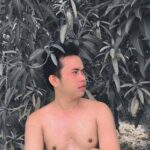 I am writing to apply for the Facebook Ads content designer and video editor position . I am an experienced graphic designer and video editor with a strong background in creating engaging content for Facebook Ads.
In my previous job, I was responsible for designing and creating a wide range of Facebook Ads content, including images, videos, and carousels. I also edited and optimized videos for Facebook, using software such as Adobe Premiere and After Effects. My experience and skills make me a strong candidate for this position.
I am proficient in industry-standard design and video editing software, such as Adobe Creative Suite. I am also highly creative and detail-oriented, with a strong ability to understand a brand's vision and create content that aligns with their goals. I am an excellent communicator, both written and verbal, and am comfortable working independently and as part of a team.
I am excited about the opportunity to work with your team and I believe that my skills and experience make me a strong fit for the Facebook Ads content designer and video editor position. Thank you for considering my application. I look forward to discussing this opportunity further.
Dear Franco,
Greetings to you first.
Please find below the link to my application for the Facebook Ads Content Designer and Video Editing position.
https://drive.google.com/drive/folders/1aWuWV452e_T2I5J_etD4U7b0gJVRcO1M?usp=sharing
I am ready to assist your business with marketing needs. Appreciate your time for reviewing. It would be my pleasure to have an interview at your convenient time.
I am looking forward to hearing from you. Thank you.
Regards,
Ghimaris Al Ghivaris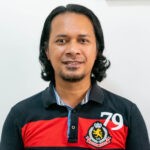 I am writing to apply for the Social Media Manager. With over 2 years of experience in social media marketing and content creation, I am confident that I am the best candidate for the job.
I have experience in leveraging social media platforms to reach target audiences, create and execute campaigns, and monitor performance. I have a proven track record of driving conversions and engagement with creative content and strategies.
My technical skills include using a wide range of tools, such as Adobe Creative Cloud, Hootsuite, and Google Analytics to create and manage campaigns. Additionally, I have experience in creating content for diverse platforms, including Instagram, Facebook, and Twitter.
I am passionate about social media and have a deep understanding of the latest trends and technologies. I thrive in a fast-paced environment and am proactive in meeting deadlines. I am a team player and am comfortable working with multiple stakeholders.
I am confident that my experience and qualifications make me an ideal candidate for this position. I look forward to discussing my candidacy further.