Email Series for Clickfunnel & Shopify
We are looking for someone who is fast at execution!
We have email series that need to be set up, asap. Platforms we will use are;
-Clickfunnel
-Funnelish
-Shopify
-Mailchimp
-Klaviyo
Need to set up,
-welcome series
-thank you series
-abandonment cart sequence
Mostly we have them ready and just looking for someone who will be doing as simple work as copy-paste. We are open to your feedback as well depending on your expertise. Please start your resume with the word fast, so we can identify you.
Looking for someone who has experience so we won't waste any longer time and so we can take action asap. The main thing you need to know is, the customer journey and we should be careful not to send double emails across the platforms for the same customer.
Just a quick head up that, the role is a fast and quick but we will need your help in long term if you will be good enough. We will set up other series and maybe we can even get you as our email marketing manager.
Thanks
Applicants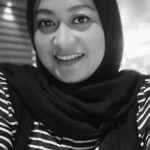 Hi Edmond,
Allow me to introduce myself. I'm Ranggi Pramesti, a Virtual Assistant in Administrative Tasks, who helps businesses, consultants, coaches, etc. with administration tasks, so they can have more free time, getting more research/leg work done, time to focus on business development, less stress etc.
My services are:
✅Data Entry
✅Email Management
✅Internet research
✅Calendar management
✅Other Administration Tasks
Self-motivated professional with 14 years of experience in a Human Resource field have allowed me to grow and develop both professionally in my knowledge and experience. In my role as Human Resources field, I familiar with administration.
I have a great passion for working as a Virtual Assistant and I always remain alert to learn all the newest and updated materials. I give my best to improve my skill and my work. Besides, I have a strong communicative and convincing skill to deal with any kind of consumers.
Do you have any questions? Feel free to send me an email or messages to https://linkr.bio/rprams
Thank you for your attention. Looking forward to hearing from you.
Warmly,
Ranggi Pramesti