E-commerce Facebook Ads Manager
We have a digital marketing agency and we help E-commerce stores get more clients/sales online using Facebook ads and our proven formula of messaging, funnel building, testing etc. This gives us a competitive edge and our clients love it.
About the Job:
We're looking for a highly skulled Facebook ads manager to work with us and deliver amazing results to our clients. As our Facebook ads manager you will work with us on a per client basis and be responsible for the following tasks:
*Setting up and launching Facebook campaigns
*Setting up retargeting pixels, custom conversions etc.
*Daily management of Facebook campaigns once they go live
Requirements:
As the title says, we're looking for a "Highly skilled Facebook ads manager" and this doesn't mean anybody… You must satisfy all of the following requirements to be considered for this job:
*Experience setting up, launching and managing effective Facebook campaigns
*Proven track record that you're able to prove
*Knowledge of landing pages, funnels, conversions, testing etc.
*Ability to check on client campaigns and report results into a Google Spreadsheet daily.
Salary:
In this job we will pay you on a per client basis with your pay varying based on the
size of the clientele
You can expect a salary of around(AUD):
$500-$1000/Per month/Per client
Offers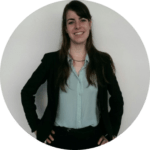 Dear Lucas,
I came across your job opening, and I believe that I can help you out with the position of Facebook Ads Manager!
My name is Hilde and I work as the Head of Operations for Globawork (www.globawork.nl). We are a remote commercial service supplier and link, amongst others, Virtual Assistants to companies for which they work 100% remote. Our VA's are highly educated and experienced native Dutch talents, with all of them speaking fluently English and even French, German, Spanish or Arabic, who have emigrated to third world countries.
Because of this emigration, we pay them above the average wage in their new home country while still securing the best price for our clients. As you can see on the website, one hour of skilled VA-work costs 20 euro (excl taxes), which makes Globawork the most affordable Virtual Assistant service in Europe. Also, you do not have to deal with searching and hiring your new talent, as they will be employed by Globawork! I have VA's living all over the world, from South- and Central America, to Africa and Asia so I can help you have people working around the clock.
According to your post, you are looking for a VA who can help you grow your business. I have multiple Virtual Assistants ready to go that are organized, focused, proactive, indepedent and fast learners. I am positive that I can provide you which a VA that will meet all your requirements.
I would love to chat and see what we can do for each other. Feel free to check our website and send me a WhatsApp (+31651822306) or email ([email protected]) to discuss further.
Best regards,
Hilde Bakx
Hi Lucas, I have been working on Facebook Ads for the last 4 years. I am well versed in how to run Facebook ads successfully, how to target people, and how to get good results with narrow targeting. For your kind information, I have been working on e-commerce management for the last three years. So I know very well how to manage Facebook ads for e-commerce. I want to work with you for a long time. Hope you will find me very friendly at work. And I will do my best. Looking forward to hearing something good from you. Have a good day.
Hello Sir,
I am Ahmed Nafis Kabir. I am from Bangladesh. Having 3+ experience in virtual assistance. If you select me for your job I will work in your job professionally.