Digital Media Sales Manager
We are seeking a Digital Media Sales Manager to build and maintain a high performing sales team that exceeds revenue goals through creative marketing solutions.
In this position, the perfect candidate will:
• Maintain a well-developed sales team by identifying future staffing requirements within sales department and ensuring team is always fully-staffed
• Ensure effective onboarding of new hires through hands-on training
• Consistently support Marketing in new business development leveraging client-centric solution selling, helping with marketing concepts, ideas, etc…
• Oversee team sales strategies, techniques making sure they are in alignment with targeting revenue goals
• Actively participate in the online sales platform – leading the team by example
• Ensure results, satisfaction and retention to accelerate the sales cycle, grow the account, and demonstrate commitment to the operation's success
• Collect and analyze weekly, monthly and quarterly revenue forecast information for the team
• Other tasks as needed to ensure the success of the operation
Experience needed:
• 3+ years sales experience (including online/digital media) and team management experience preferred.
• Proven success in developmental business and multimedia platforms including web and mobile applications.
• Strong written and verbal skillset required.
• Passion for contributing to a sales team with a positive mindset.
• Effective relationship building, customer service, communication and negotiation skills.
• Ability to anticipate, meet and/or exceed customer needs, wants and expectations.
• The ability to adapt to all situations and personality types in the sales staff and client base.
Applicants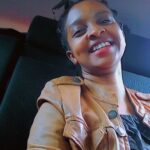 Dear Erleos,
I am writing to express my interest in the Digital Media Sales Manager position. With over seven years of experience in digital media sales, I believe my qualifications and experience are well aligned with the requirements of the job.
I have a solid track record of success in digital media sales, having achieved significant revenue and profit growth across multiple digital channels. I am an expert in developing and executing digital sales strategies, creating innovative and effective campaigns, and managing sales teams. Furthermore, I am also well-versed in using data-driven insights to inform sales decisions and optimize customer engagement.
In addition to my experience in digital media sales, I have a deep understanding of the media landscape and the ability to identify trends in the industry. I am also highly adept at building relationships and communicating effectively with clients, vendors, and other stakeholders.
I am confident that I can bring a wealth of knowledge and experience and that I can play a key role in helping the company achieve its goals. I look forward to discussing my qualifications further and learning more about the role.
Thank you for your time and consideration.
Sincerely,
Wendy Mwende.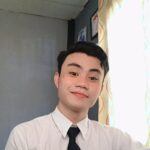 Hi there! I hope all is well.
Thank you for reading through my proposal. I'm writing to express my notion that I can be a valuable asset to your business.
I have been working as a virtual assistant for over two years, and in that time I've developed an eye for detail and attention to detail that make me an ideal candidate for this position. My experience working with clients in a variety of industries has also given me the ability to adapt quickly when circumstances change—which they often do!
My greatest strength is communication; whether it's via text message or email, I am always available when you need me. You can count on me for quick responses and clear communication at all times—even if it's late at night or early in the morning!
I can help you with administrative tasks such as:
Data entry.
Inbox management.
Organize managers' calendars.
Answer and direct phone calls
Manage social media accounts
Handle customer and employer information confidentially.
Manage filing systems, update records, and organize documentation
Set up or schedule appointments.
Travel planning
Online research for materials and sources for presentations
manage a contact list.
Take notes or transcribe meetings conducted online, and share minutes of meetings.
Prepare and create PowerPoint presentations and materials as needed
If this sounds interesting to you, then we can hop on a short call and discuss more about how we can improve our businesses.
I look forward to chatting with you soon.
All the best,
Leandro