Develop WordPress Woocommerce Store
designing and building an online store using the WooCommerce plugin for WordPress. The job may involve the following tasks:
1. Install and configure the WooCommerce plugin on a WordPress website.
2. Set up payment gateways and shipping options.
3. Design the store layout and choose an appropriate theme.
4. Create and populate product categories and subcategories.
5. Add products to the store, including product descriptions, pricing, and product images.
6. Set up and customize various WooCommerce settings, such as tax rates and email notifications.
7. Test the store to ensure it is functioning properly and make any necessary tweaks or adjustments.
8. Provide training to store administrators on how to use and manage the store.
9. Provide ongoing support and maintenance for the store.
In addition to technical skills, the job may also require strong communication skills to work with clients and stakeholders, as well as attention to detail to ensure the store is set up correctly and functions smoothly.
Offers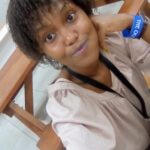 Dear Hiring Manager,
I am excited to submit my application for the Programmer position at your esteemed organization. With over 3years of experience in software development, I am confident in my ability to contribute to your team's success.
In my current role at BuuPass I have honed my skills in programming languages such as Java, Python, and JavaScript. I have also gained experience in database management, cloud computing, and web development. I am comfortable working with both front-end and back-end technologies and have a keen eye for detail when it comes to user interface design.
I am a team player and thrive in collaborative environments. I have experience working in Agile development environments and understand the importance of communication and collaboration in achieving project goals. I am also comfortable working independently and taking ownership of tasks to ensure deadlines are met.
As a programmer, I am always looking to improve my skills and stay up-to-date with the latest technologies. I am a quick learner and am always eager to take on new challenges. I believe that my passion for programming, coupled with my strong technical skills and ability to work well with others, make me a strong candidate for this position.
Thank you for considering my application. I look forward to the opportunity to discuss my qualifications further.
Sincerely,
Echra Wakio
Hi there,
I have built wordpress stores using woocommerce from scratch before and would love to help you out.
I also run my own business which is an online education platform using wordpress. This website hosts all the functionality listed on your job posting so I am confident I can build a fully functioning wordpress store for you.
Thank you!