Data Entry specialist | Online Research
I have seen that you are in need of virtual assistant (VA) with an experienced in Data Entry / MS Excel / Google Spreadsheet. With this, I would like to apply for the post just in case you still need more VA's. I worked as Data entry and Online Researcher (Gathering information from web to MS excel / Google spreadsheet, importing PDF file to MS Docs with 3 years of experience in this field). I believed that my previous work experienced will aid me in the post I am applying for. I am fast learner and can work with minimum supervision and still willing to learn.
Skill set
• Online Researcher
• Data Entry specialist
• Google Spreadsheet
• Excel
• Typing
• Copy Writing
• Proof Reading
Additional Skills
• Graphic Design
• Background Removal (60-150 pictures for 1 day)
• Logo Designs
• Posters
• Thank You Cards
• Contact Cards
Attached files of my work sample in the portfolio.
I will gladly accept whatever your decision. God bless!
Kindly Regard
Grace
Applicants
I'm a certified marketing strategist and Virtual Assistant will all rounder expertise. I can do lead Generation, Data Scraping, Social Media marketing, Appointment setting, Content Creative, graphic designing, branding , logo designing. And I have also worked with a no of Health and wellness coaches mostly in lead generation and have booked appointments for them. Also I have worked with a no of B2B , B2C clients and I have a good knowledge of the softwares like Slack , Calendly , Canva, Inshot , Ms Excel , MS word, hubstaff, Zoom and Google meet.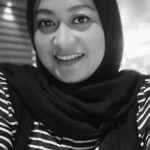 Hi Grace,
Allow me to introduce myself. I'm Ranggi Pramesti, a Virtual Assistant in Administrative Tasks, who helps businesses, consultants, coaches, etc. with administration tasks, so they can have more free time, getting more research/leg work done, time to focus on business development, less stress etc.
Self-motivated professional with 14 years of experience in a Human Resource field have allowed me to grow and develop both professionally in my knowledge and experience. In my role as Human Resources field, I familiar with administration.
I have a great passion for working as a Virtual Assistant and I always remain alert to learn all the newest and updated materials. I give my best to improve my skill and my work. Besides, I have a strong communicative and convincing skill to deal with any kind of consumers.
Do you have any questions? Feel free to send me an email or messages to https://linkr.bio/rprams
Thank you for your attention. Looking forward to hearing from you.
Warmly,
Ranggi Pramesti