Customer Support 1 Year Contract
We are a leading digital marketing & software company who help our customers all over the world build their digital businesses.
We are growing and looking for someone to assist us in supporting our global customer base. The successful candidate will be able to manage our day-to-day responsibilities and have a proactive approach in evolving our platform and reducing impact to our customers.
Day to Day responsibilities include.
• Providing day to day support via our Zendesk support platform
• Analysis and reporting
• Identify trends in customer support requests which result in improving our platform or knowledge base articles
• Help our customers with WordPress plugin installations such as elementor or thrive architect installation or configuration
• Upload webinars to our learning platform
• Contribute to content creation
• Researching industry trends and best practices which would evolve our platform
• Helping our VIP customers create and upload content and google advertising campaigns
Time Commitment
20 hours per week
Requirements
o Understanding of google ads and digital marketing fundamentals is highly desirable
o Familiarity with WordPress plugin installation & configuration
o Attention to detail
o Great customer focus
Applicants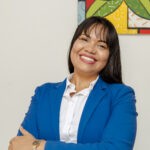 Hello team,
I am Experienced Senior Management Professional with demonstrated ability to manage and direct all aspects of a
business, ranging from Webinars Production, Project Management, Process Improvement and Business
Development, Marketing, Team Leadership, Talent Management and Financial Management, through to overseeing daily operations / administrative processes.
I posses invaluable leadership experience, comprising leading large teams of multidisciplinary staff, as well as working in conjunction with senior management in order to obtain short and long-term organizational goals.
Further, I am a recognized expert in critical thinking and a communicative collaborator. My previous roles have strengthened my capabilities in leadership, organization and decision-making, including a keen attention to detail and accuracy.
Feel free to check my professional background and recommendations on Linkedin. You can find me as Eunice López Suárez.
You can contact me through [email protected]
Thank you for your time and consideration.
I am Maxwel, a creative, dedicated and diligent individual with practical customer service experience having worked as a customer care agent and currently as a call centre agent. I graduated with a Bachelor's of Art degree in International studies. I look forward to joining a fast growing organization where I can apply my ability to combine professionalism and fun for colleagues and customer's experiences plus enable the organization to achieve its strategic objectives.