CRM Consultant - Real Estate Photography
Our growing real estate photography business is seeking an experienced CRM consultant to help us implement and manage a CRM system. The ideal candidate will have experience working with CRM software and a background in the real estate industry.
Responsibilities:
• Assess our current CRM needs and recommend appropriate software solutions
• Customize and implement a CRM system that meets our specific needs
• Train team members on how to use the CRM system
• Provide ongoing support and troubleshoot any issues that arise
• Create reports and analyze data to help improve our sales and marketing efforts
• Work with other departments to integrate the CRM system with other software and systems
Qualifications:
• Proven experience with CRM software
• Background in the real estate industry
• Strong communication and organizational skills
• Experience with data analysis and reporting
• Ability to work independently and as part of a team
• Strong problem-solving skills
This is a project based role however it has the potential to be extended as needed. If you are passionate about CRM and have a desire to help our business grow, we would love to hear from you!
Applicants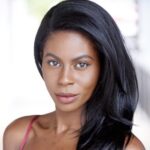 Hello Susana,
I hope you're having a great New Year so far!
I wanted to reach out because based on your business needs, I understand that you are in need of someone who is eager, flexible and organized and I would love to share my experience and skills to help you become even greater in your field!
My name is Claudia Hamilton and I am a Virtual & Executive Assistant and the Founder of Ivi (sounds like ivy) Notebooks: Virtual & Executive Assistant Services for Realtors + Financial Business Owners with a strong background in:
● Email Management
● Calendar Management
● CRM Software for Lead Generation
I've had the opportunity to work on a wide variety of projects big and small. I have years of experience as a Virtual + Executive Assistant for a 6-Figure Celebrity Ghostwriter / Author / Journalist of Forbes Magazine from Toronto and I've had a wonderful time learning about running a successful business, and seeing the benefits of delegating to optimize your day-to-day tasks. My strengths lie in adapting to new environments and the eagerness to learn new concepts, working under pressure, and solving problems with little to no direction.
My skills include:
● Organization
● Time Management
● Communication
● Research
● Customer Service
● Detail – Oriented
● Creativity
● Empathy
I know the thought of full-time/remote work can be a bit of a challenge, and even a little scary, however, if there's any chance you think you could benefit from what I have to offer, please feel free to check out my resume to learn more about me:
https://www.canva.com/design/DAFN688NQ_w/R8xV31ogoddsZ5yd8fLoqA/view?utm_content=DAFN688NQ_w&utm_campaign=designshare&utm_medium=link2&utm_source=sharebutton
—
Looking forward to this next chapter!
Claudia Hamilton
Instagram: @ivinotebooks
Store: ivinotebooks.com
Email: [email protected]
Hello,
I am highly interested in the position. I am well experienced in using CRMs and also passionate in it. BTW, what kind of CRM are the company's using?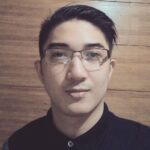 Hi Good Day, I hope all is well. I have gathered adequate experience and knowledge which I can definitely use to meet the requirements for this position. I possess four years of experience as a virtual assistant and enjoy the variety of work the job brings each day. As a freelance virtual assistant, I currently provide a number of services for my clients including document preparation maintaining files, record keeping, data entry, lead management, prospecting, listing and posting Properties to the MLS and other real estate marketing sites, skip tracing, calling prospective leads to set up appointments, email management, transaction coordination and contract reviews, phone support, setting up showings and administrative work.
I believed I am worth hiring for I am ready to start the job ASAP. I am confident that I best fit the position because I push myself and deliver. I am responsive and always available. I look forward to being of service not just to do the mundane tasks but also to keep everything in order in your daily activities and be ahead of things. My main goal is to protect the company's, and your interest for without you my skills will not be of value I make it a point that: Diligence and Dedication are what I live from day to day. I would love the opportunity to transfer these skills to your company as your personal Virtual Assistant. I am a self-starter and have a complete in-home office setup. So I'm ready to begin work as your virtual assistant as soon as possible. Thank you so much for your time and consideration.