Contract eCommerce Developer/Engineer
We are building a digital agency, focused primarily on Shopify websites, that we are looking for a (full-stack preferred) eCommerce developer for. Our team is currently composed of an extremely well experienced functional lead, as well as a talented designers. We would be looking for someone to act as a technical lead to be able to provide estimates for ongoing work, define technical approaches, and execute well against those estimates/approaches.
We are looking for a smart, organized, and motivated developer/engineer who is able to work on both traditional and headless eCommerce sites. Extensive experience in Shopify Liquid is a must, with experience in headless commerce (Next.js, Shopify Hydrogen, React, etc) also required. API and application development also a huge plus. Initially will not be required, but if full-stack development including APIs and mobile applications is a skill, that will be a huge motivating factor to hire you.
Multiple years of experience required, unless your quality of portfolio can prove expertise makes up for a lack of experience. Leadership capabilities and organizational skills are a MUST HAVE.
An average project could contain any of the following:
– Custom Shopify Theme Development
– Headless Front-end Development
– CMS Development/Integrations
– Third-Party Integrations
– API Integrations
– ERP Integrations
– Custom Shopify App Development
– Mobile App (eCommerce) Development
Fluency in English is a hard requirement. Working hours will be Central Standard Time, not required to work on those same hours, but must be available at some point during 9-5 CST for occasional meetings. Must be comfortable working in project management software (Jira, Linear, etc).
Please reply with your portfolio and/or resume. We look forward to talking with you. Thanks.
Offers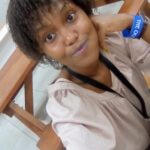 Dear Hiring Manager,
I am excited to submit my application for the Programmer position at your esteemed organization. With over 3years of experience in software development, I am confident in my ability to contribute to your team's success.
In my current role at BuuPass I have honed my skills in programming languages such as Java, Python, and JavaScript. I have also gained experience in database management, cloud computing, and web development. I am comfortable working with both front-end and back-end technologies and have a keen eye for detail when it comes to user interface design.
I am a team player and thrive in collaborative environments. I have experience working in Agile development environments and understand the importance of communication and collaboration in achieving project goals. I am also comfortable working independently and taking ownership of tasks to ensure deadlines are met.
As a programmer, I am always looking to improve my skills and stay up-to-date with the latest technologies. I am a quick learner and am always eager to take on new challenges. I believe that my passion for programming, coupled with my strong technical skills and ability to work well with others, make me a strong candidate for this position.
Thank you for considering my application. I look forward to the opportunity to discuss my qualifications further.
Sincerely,
Echra Wakio
Hi, I'm an experienced full-stack developer from Malaysia. I have over 5 years of experience developing applications for business. I believe I'll be a great help to you to achieve your business goals.