Chatbot creation consultation
We are seeking a knowledgeable and experienced consultant to assist us with the creation of a chatbot. The ideal candidate will have expertise in bot development, chatbot development, and natural language processing. This project is expected to take less than a month to complete.
As a consultant, you will be responsible for providing us with advice and guidance on the best approach to take in developing our chatbot. You will need to assess our requirements and provide recommendations on the most appropriate technology to use. You will also be responsible for providing us with guidance on how to integrate the chatbot into our existing systems.
To be considered for this role, you must have a strong background in bot development and have completed similar projects in the past. Please submit your proposal outlining how you can help with the project, including links to past completed projects. We look forward to hearing from you.
Applicants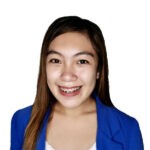 Hi, hope you are amazing and doing well. Good day! I would like to introduce myself. My name is Mary Kim Torrico. I live in the Philippines—25 years of age. I graduated with a bachelor's degree in business management.
My experience in my work is
I have one year of experience in administrative tasks from a Canadian company. I am researching, collecting data, organizing emails, Excel, and Google suite, and recording business expenses.
I have one year and two months of experience as a Customer Service/Guest Representative from a UK company. I handle customers, guiding how to check in, solving the customers' problems, and replying to some inquiries. I am using the Guesty applications like Airbnb, Zoho, and Zoom.
I have three years of experience as an Online English Teacher. I was teaching students from Vietnamese students Kids to Adults. The application we used were Zoom having a class, Zalo to contact the parents/students, and Microsoft Excel to record the class.
I have experience making some logos and Company profiles using canva pro.
Lastly, As an office worker from a Philippines Construction company. I am doing payrolls, simple bookkeeping recording the receipts/expenses, and making billing and bidding papers. Organize some data.
I just read your job posting, and it appears you require a Virtual Assistant to keep you organized and help your business grow. I am the right candidate for this position! Moreover, I adapt to new systems, processes, and tools as required. I possess excellent communication, customer service, and leadership strength. I am confident that my skills and experience make me a strong candidate for this position, and I look forward to contributing to your business. Thank you for considering my application.
Feel free to contact me by
My Resume: https://www.dropbox.com/s/w4iadnym60y5iwg/Kim's
Email: [email protected]
Whatsapp: +63 968 854 2306 (Philippines)
Skype ID: live:.cid.d1404e3715f014d0
Best Regards,
Mary