Advertising Designer
As an advertising designer, you will work with our Creative, Advertising, and Accounts teams to create modern, effective, and cutting edge designs which will be used in social media advertising.
*Responsibilities*
– Study design briefs, brand guidelines, and determine requirements
– Conceptualize visuals based on requirements
– Prepare rough drafts and present ideas
– Develop illustrations and motion graphics to be used in advertisements
– Work with copywriters and creative strategists to produce final design
– Maintain a consistent volume of designs for the Advertising team to use across various channels
*Requirements*
– Proven graphic and motion design experience
– A strong portfolio of DTC illustrations and other graphics
– A keen eye for aesthetics and details for today's brands and consumers
– Experience in Adobe Suite highly preferred (emphasis on photoshop, illustrator, and after effects)
– Photo/video background preferred
– Excellent communication skills
*We'd Love to Hear From You*
We're a fully-remote fast-growing advertising agency working with many of the top DTC and CBD brands. We'd love to hear from you and see if we're a fit.
Offers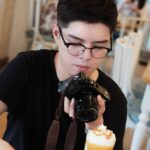 Hi my name is Conwell, a creative artist based in Laguna, Philippines.
I have been in this industry for more than a decade now. I started my career way back in 2009 right after finishing Digital Arts and Design in Mapua Information Technology Centre. With over 13 years of solid experience as a Creative Designer, I have a proven track record of surprising, delighting and wowing clients with my designs.
I have managed to learn how to apply advanced principles and practices of graphic design techniques. An expert at managing workflow, maintaining an orderly work area and meeting deadlines, I was able to develop my skills and gain experience in key fields such as digital imaging, collateral materials, technical art production, and brand positioning.
Having said that, with an unyielding commitment to quality as well as extreme attention to detail, I am currently exploring new career opportunities where I can share my great work ethic and further develop my skills with a reputable company like yours. Known for delivering high quality design works and strong drive for success, I trust that I will make a valuable addition to your company. I have a track record of surprising, delighting and wowing clients with my designs. I would welcome the chance to apply the skills and knowledge I have gained to your vacancy and I feel my abilities would prove to be an asset for your organization as I believe that my skills and qualifications match your requirements for this position anytime soon.
Thank you so much for your time and I look forward to working with you soon.
Hi! i think i am suitable for your attractive job offer. I am a 20+ years of experience multi-skilled designer : I have experience and proficiencies on branding, creative direction of adv. campaigns, copywriting, design, motion graphics and multimedia. check my portfolio!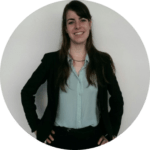 Dear Abel,
I came across your job opening, and I believe that I can help you out with the position of Advertising Designer!
My name is Hilde and I work as the Head of Operations for Globawork (www.globawork.nl). We are a remote commercial service supplier and link, amongst others, Graphic Designers to companies for which they work 100% remote. Our GD's are highly educated and experienced native Dutch talents, with all of them speaking fluently English and even French, German, Spanish or Arabic, who have emigrated to third world countries.
Because of this emigration, we pay them above the average wage in their new home country while still securing the best price for our clients. As you can see on the website, one hour of skilled GD-work costs 30 euro (excl taxes), which makes Globawork the most affordable Graphic Design service in Europe. Also, you do not have to deal with searching and hiring your new talent, as they will be employed by Globawork! I have GD's living all over the world, from South- and Central America, to Africa and Asia so I can help you have people working around the clock.
According to your post, you are looking for a Graphic Designer who can help you grow your business. I have multiple GD's ready to go that are organized, focused, proactive, indepedent and fast learners. I am positive that I can provide you which a GD that will meet all your requirements.
I would love to chat and see what we can do for each other. Feel free to check our website and send me a WhatsApp (+31651822306) or email ([email protected]) to discuss further.
Best regards,
Hilde Bakx