Administrative Assistant needed for Real Estate Photography Company
Work schedule – Tuesday-Saturday, roughly 6-8 hours per day.
Successful candidates will demonstrate a high attention to detail and must be willing to make difficult decisions and recommendations through analysis. Looking for candidates who are always open to change and adaptable in any situation as well as being coachable and willing to learn.
This will be a utility position within our company. The ideal applicant must be open to changing tasks each day. Must have fast internet access and a computer to work from home.
Some of the daily tasks include but are not limited to:
– Quality check and sending out deliverables to our clientele
– Creating 3D virtual tours
– Light Photo and Video Editing (must have good internet speed)
– Posting on our social media pages
– Scheduling and act as a point of contact for our clientele
– Work independently on special projects
We look for Team members who embody the following values and characteristics:
• Reliable, punctual, and professional in demeanor, attitude, and presentation
• Outstanding customer service experience and always striving to succeed in providing results is a MUST
• Has demonstrated effective outcomes and results, and wants to be held accountable for them
• Has a propensity for action, willing to make mistakes by doing in order to learn and improve quickly
• Thrives in an entrepreneurial, high-growth environment; is comfortable with ambiguity and change
• Seeks and responds well to feedback, which is shared often and freely across all levels of the organization
Qualifications:
• Education: High school diploma required, associate's or bachelor's degree preferred
• Experience: 1+ years' experience working in an administrative support position is a plus
Knowledge and Skills:
• Familiarity with Da Vinci Resolve and Lightroom
• Proficient keyboarding skills
• Effective organization, communication, and interpersonal skills
• Exceptional organizational skill
• Ability to follow written instructions
• Experience working in an administrative support position
• Ability to think proactively and work with minimal direction
• Ability to pleasantly communicate with all levels of staff and the public
Offers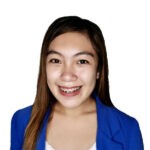 Hi, hope you are amazing and doing well. Good day! I would like to introduce myself. My name is Mary Kim Torrico. I live in the Philippines—25 years of age. I graduated with a bachelor's degree in business management.
My experience in my work is
I have one year of experience in administrative tasks from a Canadian company. I am researching, collecting data, organizing emails, Excel, and Google suite, and recording business expenses.
I have one year and two months of experience as a Customer Service/Guest Representative from a UK company. I handle customers, guiding how to check in, solving the customers' problems, and replying to some inquiries. I am using the Guesty applications like Airbnb, Zoho, and Zoom.
I have three years of experience as an Online English Teacher. I was teaching students from Vietnamese students Kids to Adults. The application we used were Zoom having a class, Zalo to contact the parents/students, and Microsoft Excel to record the class.
I have experience making some logos and Company profiles using canva pro.
Lastly, As an office worker from a Philippines Construction company. I am doing payrolls, simple bookkeeping recording the receipts/expenses, and making billing and bidding papers. Organize some data.
I just read your job posting, and it appears you require a Virtual Assistant to keep you organized and help your business grow. I am the right candidate for this position! Moreover, I adapt to new systems, processes, and tools as required. I possess excellent communication, customer service, and leadership strength. I am confident that my skills and experience make me a strong candidate for this position, and I look forward to contributing to your business. Thank you for considering my application.
Feel free to contact me by
My Resume: https://www.dropbox.com/s/w4iadnym60y5iwg/Kim's
Email: [email protected]
Whatsapp: +63 968 854 2306 (Philippines)
Skype ID: live:.cid.d1404e3715f014d0
Best Regards,
Mary
Hello,
Looking at your job overview it seems im a good fit. With 2 years experience as a Admin/HR assistant i have proven track record of success in supporting professionals with various administrative tasks like scheduling,answering telephone calls,organize emails,events etc. I've been worked also as Sales Representative that focuses on promoting products using social media i create high engaging grapic content using Canva to attract potiential clients. Im quiet good at editing pictures and videos using Lightroom and Capcut.
I have my can do attitude and i'm open for every task that you want me to do.
I am excited about the opportunity to bring my passion to your business and I look forward to further discuss my qualifications and how can i contribute to your team.
you may email me at:
[email protected]
Sincerely,
Mariella